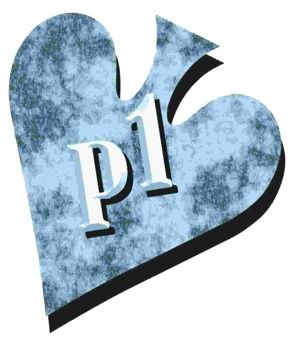 ---
Note: Not at the old Poker1 site. A version of this entry was first published in Poker Player newspaper in 2006.
This is part of a series by Diane McHaffie. She wasn't a poker player when she began writing this series. These entries chronicle the lessons given to her personally by Mike Caro. Included in her remarkable  poker-learning odyssey are additional comments, tips, and observations from Mike Caro.
Diane McHaffie is Director of Operations at Mike Caro University of Poker, Gaming, and Life Strategy. She has traveled the world coordinating events and seminars in the interest of honest poker. You can write her online at diane@caro.com.
---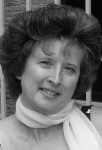 Lessons from MCU
— With bonus content by Mike Caro (pending) —
Lesson 72: Egos can threaten your bankrolls
Mike says that although egos are important to success, you shouldn't allow them to interfere with your game. Too many top professionals permit their egos to get in the way of good judgment, especially when competing against other skilled pros. Instead, they forget about playing their best and often let their monstrous egos compete with the other egos across from them. Mike reminds us that when egos are allowed to rule instead of good judgment, the cards can be quite cruel.
In Mike's words, "Poker is a game of quiet conquest. It doesn't mean your demeanor should be one of silence. If you've ever seen me play you know I'm on stage – always playful, doing all manners of things that are carefully calculated to get psychological leverage over my opponents. Poker superiority is invisible, subtle. The skills at the highest level are just too close to prove anything." I've watched Mike play many tournaments and he is always cheerful, joking, drawing the players into the game, making them feel comfortable, but never ridiculing his opponents.
No common sense
Mike reflected that it took him many years to learn that taking his ego to the table could be harmful to the success of his bankroll. In his younger years, when he was known as "Crazy Mike," he often put his bankroll in danger. Common sense was often lacking during that time, resulting in the necessity to rebuild his bankroll time and again. Although he possessed skill, and usually won more often than he'd lose, he lacked the discipline to walk away from a challenge. He'd plunge in headfirst, even challenging other players to "suicide matches."
He shook his head, chuckling as he explained this to me. Then he showed me something he'd previously written: "I'd offer to play heads-up and whoever lost had to kill himself. My thinking was I couldn't be embarrassed by not having the funds to compete at large limits if my opponents were turning down my offers to play at the ultimate limit. It worked! No one ever accepted my challenges. I'm not sure if I would have actually played a match if someone had accepted, but I had fantasies abut winning and then sparing the loser's life. Anyway, my ego was getting the best of me at poker. This went of for a year, then my game plan crashed conspicuously one day in Gardena, California before a small audience of players."
Deflated ego
On that day Mike was tested. It was bound to happen sooner or later. He couldn't continue in this reckless manner without someone calling his bluff. The man to call his bluff, challenged him to a game that was beyond his bankroll. So, Mike did what he always did, in youthful disregard for common sense, he declared that the loser should kill himself. Well, it was apparent that the man had sought Mike out for just such a challenge, except he offered a different penalty for the loser, not suicide, but castration. Hold on! Mike's plans came to a skidding halt. He decided that killing oneself is quite a different matter than damaging the family jewels. With a deflated ego, and diminished pride, he recalled laughing and saying that he didn't think he had the bankroll for that challenge. Although, he said everyone around him laughed, the man didn't. This was indeed a valuable lesson for "Crazy Mike."
Don't flaunt it
Mike said that he began perfecting his psychological game after that, removing his ego from the table, not allowing it to rule, and playing his best all of the time. He learned that although he considered himself the best poker player, it was going to be difficult to convince everyone.
He still has a significant ego, anyone can attest to that, but he doesn't allow it to get in the way of his game and threaten his bankroll as he did in the past.
What I learned was that you can take your ego to the table, just don't flaunt it. — DM