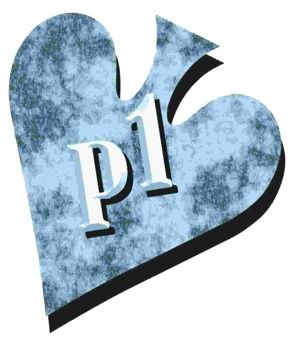 ---
Note: Not at the old Poker1 site. A version of this entry was first published in Poker Player newspaper in 2006.
This is part of a series by Diane McHaffie. She wasn't a poker player when she began writing this series. These entries chronicle the lessons given to her personally by Mike Caro. Included in her remarkable  poker-learning odyssey are additional comments, tips, and observations from Mike Caro.
Diane McHaffie is Director of Operations at Mike Caro University of Poker, Gaming, and Life Strategy. She has traveled the world coordinating events and seminars in the interest of honest poker. You can write her online at diane@caro.com.
---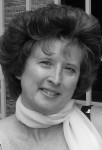 Lessons from MCU
— With bonus content by Mike Caro (pending) —
Lesson 71: Poker has arrived!
Mike Caro left Los Angeles a little over four years ago to retire to the Ozarks and live the life of a hermit. He spent two years researching places in the United States that could provide friendly, caring people, lakes and forests full of fish and animals, seasonal, mild weather, and a focus on low crime. The Ozarks scored highly in his search for the perfect place.
And so he ended up on Table Rock Lake near Branson, Missouri, in the same region I've lived all my life. You can find over 50 music theaters here, spotlighting mostly country music, some gospel, a Russian comedian, and Chinese acrobats. There is also a dinner show, complete with horses, an ostrich race, and a pig race, featuring a meal where the silverware is glaringly absent. You should have seen Mike's face when he couldn't find the soup spoon. That's because you tip the bowl up and drink out of it. You can also visit Silver Dollar City, a family theme park.
Culture shock
For a go anywhere, anytime, twenty-four hours poker player, it must have been culture shock. On the other hand, he seemed surprised that he could get up at 2:00 am in the morning and go shopping at the local 24-Hour Wal-Mart Supercenter and purchase anything his heart desired. It amazed me that he couldn't do this in LA. After all, you can go for a meal at midnight or 2:00 am in LA. Here, after 8:30 pm you're going to cook, unless you're willing to drive for an hour to eat at Denny's or IHOP.
What Mike didn't find, at that time, in his beloved Ozarks retreat, was poker. He didn't understand that this was the Bible Belt and bragging about being a poker player wasn't going to endear him to the community, no matter how successful he was. No, they would probably set out to save his poor, gambling soul.
Poor Mike! What an impression he must have received when he first arrived. His realtor asked him if he owned any guns. When Mike said no, the realtor quickly provided him with several, one of them being a AK-47, to protect him. Wow, he'd just escaped from one of the most violent cities in the US, to retire to the peace and quiet of the Ozarks to have his realtor hand over guns for his protection. I'll bet he didn't sleep well his first nights here. In truth, it's much less dangerous here than in the big cities.
His first question to me was, "Are there really Baldknobbers around here?" The Baldknobbers were a vigilante group formed in the 1880's. Of course, they no longer exist, but I can understand his concern, after he related the gun episode.
Poker catches up to Mike's retreat
If Mike wanted to play poker at that time, he had to travel to Kansas City, St. Louis, or Tunica, or play online. So, he settled down to do some serious writing, and communing with the animals, and fishing.
Almost overnight poker was everywhere — kitchens, bars, Community Centers, and TV. Mike was swamped with initiations for TV appearances, tournaments, requests to do seminars, and college tours. The Outlaw Poker Society from nearby Joplin, Missouri – where Mike was born and spent the first week of his life — invited Mike to do a seminar, prior to a charity tournament..
You can now drive down the local highways and see marquees advertising Texas Hold 'em Tournaments (charity tournaments). Local families are watching poker on TV, many of them to see the neighborhood celebrity, Mike Caro.
Solitude gone
Mike's peaceful solitude evaporated, becoming merely a sought-after dream. The phone won't be silenced. The fishing poles grow dusty. The animals sit lonely and bored, no longer entertained by that fuzzy-haired city slicker.
Mike once asked where poker was in the Ozarks. Ask and you shall receive. Well, Mike, I believe poker has found the Ozarks! It's everywhere now! — DM