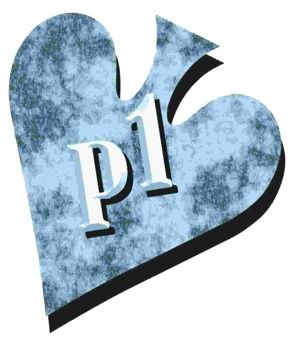 ---
Note: Not at the old Poker1 site. A version of this entry was first published in Poker Player newspaper in 2005.
This is part of a series by Diane McHaffie. She wasn't a poker player when she began writing this series. These entries chronicle the lessons given to her personally by Mike Caro. Included in her remarkable  poker-learning odyssey are additional comments, tips, and observations from Mike Caro.
Diane McHaffie is Director of Operations at Mike Caro University of Poker, Gaming, and Life Strategy. She has traveled the world coordinating events and seminars in the interest of honest poker. You can write her online at diane@caro.com.
---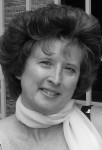 Lessons from MCU
— With bonus content by Mike Caro (pending) —
Lesson 55: WSOP 2005 at the Rio
I was there. You know what I'm talking about already – the final event at this year's World Series of Poker with 5,619 players paying $10,000 apiece, forming a prize pool of over $52 million.
Although I was warned to expect to see over 5,000 players, I still wasn't prepared for the face-to-face encounter. The first stage of the tournament was spread over three days, each accommodating about 1,900 players and close to 200 tables. With that many players and their friends, spouses, and family – not to mention press and staff – you have the makings of rough sailing. Remarkably, the seas were calm, thanks to skillful charting.
Unfortunately, you could forget the bathrooms – at least Mike did. During breaks, the intimidating lines appeared to consist of  hundreds of fidgeting players waiting their turn. Mike had a system, though. He proudly slipped away to the VIP gaming area where he'd been playing before the tournament and where he knew a secret, private bathroom awaited him. Sadly, others knew the secret, too. He went without a bathroom break for the first six hours. Who said poker players lack discipline?
Everywhere Mike strolled, he was stopped for an autograph. As always, he was very gracious and accommodating. He's always willing to listen to his fans, have his picture taken, or sign a book, hat, card, or T-shirt. Other top players were similarly accommodating.
His own show
A mix of players signed up for the main event — from celebrities, to the usual high-profile players, to online winners, satellite winners and then players from all over the world.
I watched from the sidelines as Mike played diligently, kidding and chatting up his opponents trying to get tells from them. Mike puts on his own show that is incredible to behold. If you've ever seen him play, you'll know what I'm talking about. There was always someone saying, "Hey, that's Mike Caro!" or "There's the Mad Genius!:
Finally, he got knocked out shortly before midnight, after having gradually built his stack to over $15,000.  I was disappointed, but he just took it in stride. After all, he'd accomplished his main mission – getting all his chips in with the best hand. When Mike called all-in, there was just one card to come, 44 cards in the deck, and only five that could have beat him. You know the rest. No matter how skillful you play, there is that not-so-little matter of luck.
Hard-fought achievement
Winning a WSOP bracelet is a hard-fought achievement. It's similar to winning an Academy Award or the Country Music Award, except being the best in the minds of your peers doesn't guarantee you that win. In the WSOP, there's no vote. You bring your skill and you take your chances.
Prior to the main event, Johnny Chan was the first player to win a 10th lifetime bracelet.. It didn't take Doyle Brunson long to catch up, however. Although Doyle will soon turn 72, he proved that he is still up to any challenge, winning his 10th bracelet at 3:51 in the morning.
As Mike predicted, only one of the hundreds of well-known poker players made it to the final table. And that was a name I hadn't previously been familiar with – Mike Matusow, the first to be eliminated at that table. Great players have much better chances of winning than little-known players, but since there are so few standout players in a field so large, some little-known player is always more likely to win a single event of this size.
A new champion
Joseph Hachem, the new champion, quit his career as a chiropractor three years ago to play poker. I've heard that many others who finished high in the money were virtually unknown players who no doubt survived many errors during the grueling week-long event.
It shows that no matter how celebrated or how skillful a player is, luck plays a part. But over the years, the fewer mistakes you make, the less luck matters. The trick isn't to just win on one lucky, glorious day. The trick is to keep winning consistently. — DM