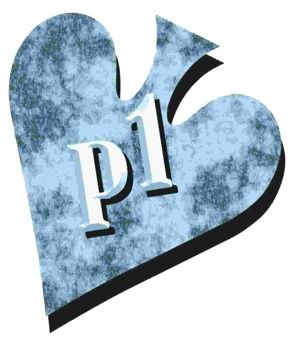 ---
Note: Not at the old Poker1 site. A version of this entry was first published in Poker Player newspaper in 2004.
This is part of a series by Diane McHaffie. She wasn't a poker player when she began writing this series. These entries chronicle the lessons given to her personally by Mike Caro. Included in her remarkable  poker-learning odyssey are additional comments, tips, and observations from Mike Caro.
Diane McHaffie is Director of Operations at Mike Caro University of Poker, Gaming, and Life Strategy. She has traveled the world coordinating events and seminars in the interest of honest poker. You can write her online at diane@caro.com.
---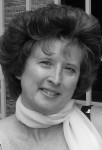 Lessons from MCU
— With bonus content by Mike Caro (pending) —
Lesson 40: Is it just a fad?
As Director of Operations for Mike Caro University of Poker, I can tell you first hand how much more interest in our game there is now than there was just two years ago. Mike is continuously being asked to do television, filming, endorsements, and make various deals, "some for the good of poker", and some which we believe are not necessarily in poker's best interest.
Walk into Wal-Mart or any other major retailer and you're likely to see poker products that weren't popular two years ago — poker tables, poker chips, and poker cards are now in mainstream stores. You'll find poker books in the big chain bookstores, displayed in the most noticeable positions.
How it used to be
Mike says he remembers, not that long ago, when it was difficult to find poker books even in the largest bookstores. You'd have to scout out the games section, go through the titles, and if you were lucky, you'd find one on poker. That doesn't apply anymore. Now there is a large selection of authors and titles prominently displayed.
I'm amazed to find Doyle Brunson's Super/System and Mike Caro's Book of Poker Tells, the Body Language of Poker, in the weirdest places. One of the strangest was in a grocery store in Utah.
Everyone seems to agree that this powerfully upsurge of interest in poker is due to two main factors: (1) the popularization of the game through Internet access using practice and real money games; (2) televised poker, especially the World Poker Tour, Poker Superstars, and new programs dealing with poker that seem to appear every month.
Another reason
Mike says, and I agree, that there's another strong reason why poker is so popular. Internet and television exposure played a huge part in opening millions of minds to the truth about poker — that it's a combination of luck and skill, where in the long run it pays to play well. That's why there is a huge demand for legitimate instructional books and sophisticated poker advice. Now that tiny cameras can record a player's secret hand, poker is being thought of as a spectator sport.
And, it makes sense: In the broadest sense, poker can now be defined as a sport, even though it lacks the main ingredient, physical prowess which is usually associated with sports. Instead, physical strength and dexterity is replaced by mental agility, courage, and cunning.
And that makes poker a super sport, because many people who are not born with traditional athletic skills can see themselves competing at poker. Mike says that's the main appeal. In this spectator sport, there are people in the audience that not only wish they were competing, but can realistically see themselves competing. Now, they can't realistically see themselves making at game-winning slam dunk at basketball or weaving through a literal ton of angry defensemen to score the winning touchdown at football. They can fantasize, but it won't ring true.
Beyond dreaming
In poker, the training is mental and psychological. Preparation isn't physical — although it helps to be physically fit and have stamina for long sessions. This type of training can be undertaken by anyone with good people insights, intelligence, and a willingness to study the game. And that's the appeal of poker that's driving the revolution. It's a great spectator sport, but you can actually go beyond dreaming about it and do it.
So will it last? I think so! Although it may cool down a little, now that's it's been exposed to the world as a game in which $20 million can be fought over in a single tournament, poker is more than a fad. It has what it needs to endure. In fact, it endured even without the Internet and TV exposure for two centuries — standing unchallenged as America's favorite card game. And now poker is in a brighter spotlight, and it's here to stay. — DM