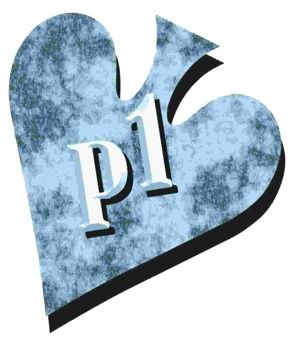 ---
Note: Not at the old Poker1 site. A version of this entry was first published in Poker Player newspaper in 2004.
This is part of a series by Diane McHaffie. She wasn't a poker player when she began writing this series. These entries chronicle the lessons given to her personally by Mike Caro. Included in her remarkable  poker-learning odyssey are additional comments, tips, and observations from Mike Caro.
Diane McHaffie is Director of Operations at Mike Caro University of Poker, Gaming, and Life Strategy. She has traveled the world coordinating events and seminars in the interest of honest poker. You can write her online at diane@caro.com.
---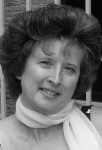 Lessons from MCU
— With bonus content by Mike Caro (pending) —
Lesson 37: World Poker Players Conference
On Saturday, November 6 at the Bellagio in Las Vegas, I attended the 4th Annual World Poker Players Conference. Mike Caro was the emcee. Four years ago this conference was founded by poker visionaries Linda Johnson, Jan Fisher, and Mark Tenner.
Today, I'm going to begin with the first three speakers.
Patience and position
Lee Jones spoke first. His topic was "How to beat No-Limit Sit and Go tournaments." He informed us that Sit and Go's are unscheduled, one-, two-, or three-table tournaments that begin play as soon as players fill the seats. This is a form of tournament that first started online and can be any type of poker, but is usually hold 'em and is now appearing at "brick and mortar" places. Lee pointed out that the strategy needed for the Sit and Go tournaments are (a) patience, (b) patience, (c) position, (d) position (e) aggression, very selected, (f) looking for chances to double through cheaply, (g) getting good implied odds, and (h) mistakes made by others. As you can see, he stresses patience and position by listing them twice.
Lee advises that when you first sit down at a table, you should "treat it as a spectator sport at first, just sit and watch the action." He also suggests, "If you bet, bet like you mean it… Don't do anything stupid… Don't count on opponents to know what they're supposed to do."
Strategy
The next speaker was Daniel Negreanu and he spoke about Final Table Play. His topic focused on motivation, ring-game strategy, short-handed strategy, three-handed strategy, heads-up play and deal making.
Regarding motivation, he asked, "Are you playing to win or to move up the ladder." This is something to consider when playing a tournament.
With ring game strategy, Daniel said that you should concentrate on getting good cards and being selective with your coveted chips. As Lee had previously stated, Daniel also stressed that position is extremely important. He suggests that you map out the table, check to see who has shorter stacks than you, and play against them whenever possible.
Concepts
Mike Caro was next, and his topic was "Winning Poker Concepts." He advised that 'thinning the field' could work against you. You should "raise to thin the field when weak players are in and strong players wait to act" but you "don't raise to thin the field when strong players are in and weak players wait to act." You don't want to chase the weak hands out, because that leaves you playing against the strong hands.
Mike said, "The check-call is natural, but to make it more profitable, you need to check-call with strong hands, too. You're not sacrificing by doing it with strong hands, because you're making weaker hands more profitable in the future. One of my goals in a game is to set the stage so that a check-call is safe."
Poker bullies
"Against poker bullies," Mike told the conference, "you should call more, raise less, and 'value bet' less." On other topics, he said, "Don't 'value bet' into aggressive and deceptive opponents… Don't bet a medium-strong hand into a frequent bluffer. Check and call instead… When a frequent bluffer checks to you, don't bluff, because 'bluffing with the best hand' is an important ingredient in bluffing profit – and now it doesn't apply."
Mike also taught us that "you need a much better hand to overcall than to call… Players who just sat down are good bluff targets… Seldom bluff into more than two opponents."
To me, as well as to several members of the audience I spoke with, these speakers were riveting and informative, as were the ones I will discuss in the next lesson. Linda Johnson  declared that this was the most successful WPPC yet.
I will continue my next lesson with the remaining speakers — Mark Gregorich, Barry Tanenbaum, Mark Tenner, Linda Johnson, Mike Sexton, and the Question and Answer panel, consisting of Doyle Brunson, Jennifer Harman, George Epstein, and Roy Cooke. — DM