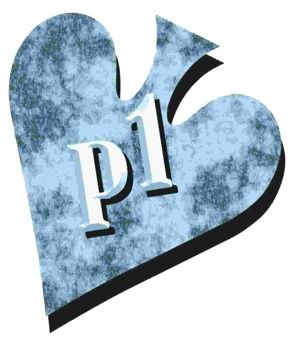 ---
Note: Not at the old Poker1 site. A version of this entry was first published (2011) in Poker Player newspaper.
---
Two things barge into our brains when we hear the words "poker" and "rankings" in the same sentence. How do the possible hands rank, based on profit? And how do the players rank, when deciding who's best?
Fine. We'll use those two types of rankings as the basis for today's self-interview. And that means there will be only two questions.
Question 1: What would be a correct list of top 25 hold 'em starting hands?
Actually, the ranks are different depending on whether you're in a loose or tight game, whether the table is full-handed or short-handed, your image, the traits of your opponents, and more.
Here are my top-25 rankings for fixed-limit games, based on whether you're facing few, many, or an average number of opponents. The latter (average number of opponents – the "Main" line) is a compromise, addressing all situations. If you don't have any other information to go by, that's the list you should use.
In no-limit hold 'em games, the rankings are, strangely, pretty much the same – although I've made some modifications that we can talk about another day.
The chart
| | | | |
| --- | --- | --- | --- |
| Rank | Main list | Many-opponents list | Few-opponents list |
| 1 | A-A | A-A | A-A |
| 2 | K-K | K-K | K-K |
| 3 | Q-Q | Q-Q | Q-Q |
| 4 | J-J | J-J | J-J |
| 5 | A-K suited | A-K suited | A-K suited |
| 6 | 10-10 | A-Q suited | A-K mixed suits |
| 7 | A-K mixed suits | 10-10 | 10-10 |
| 8 | A-Q suited | A-K mixed suits | A-Q suited |
| 9 | K-Q suited | K-Q suited | A-J suited |
| 10 | A-J suited | A-J suited | A-10 suited |
| 11 | A-10 suited | A-10 suited | A-Q mixed suits |
| 12 | A-Q mixed suits | K-J suited | K-Q suited |
| 13 | 9-9 | 9-9 | 9-9 |
| 14 | K-J suited | K-Q mixed suits | K-J suited |
| 15 | K-Q mixed suits | A-Q mixed suits | A-J mixed suits |
| 16 | K-10 suited | Q-J suited | A-9 suited |
| 17 | A-9 suited | K-10 suited | K-Q mixed suits |
| 18 | A-J mixed suits | J-10 suited | 8-8 |
| 19 | 8-8 | A-9 suited | A-10 mixed suits |
| 20 | Q-J suited | Q-10 suited | K-J mixed suits |
| 21 | K-J mixed suits | 8-8 | K-10 suited |
| 22 | A-8 suited | A-J mixed | A-8 suited |
| 23 | A-10 mixed suits | K-J mixed suits | A-5 suited |
| 24 | Q-10 suited | A-8 suited | A-4 suited |
| 25 | K-9 suited | Q-9 suited | Q-J suited |
No dispute
Notice that the top five hands are not in dispute, no matter which list you choose. It's only beginning with the sixth-ranking hand that there are differences.
When I first published these guidelines in 1994, I realized that the choices – though based on careful analysis and computer simulation – would seem peculiar. That's why I wrote this…
Since the "Main" column is a compromise between the other two ("Many" and "Few"), maybe you should look at it first. This would be the column you'd use to settle traditional arguments about which are the top hold 'em hands, assuming no other information is provided.
How come?
How can it be a compromise, you ask, when a pair of tens is shown as 6th in rank on the "Main" list, but 7th on both the "Many" and "Few" lists?
Simple. Peculiar, but simple. Notice that the 6th-ranking hands are different on those latter two lists, and neither one of those was quite as profitable on average as 10-10.
Notice that J-10 suited, a hand once thought to be hold 'em's most powerful (especially in no-limit), due to its moderately high ranks and excellent chances of converting to a straight or flush, isn't even on the list of top 25 main-list hands!
From 26th to 42nd
That J-10 suited is actually ranked 26th (just off the chart) on the "Main" list, but only 42nd on the "Few" list.
You might also be curious about why A-4 and A-5 suited are included on the "Few" list, but not the "Many" where you'd think they would have more value, because making a straight is more-often necessary against multiple opponents. Good point, but that theory doesn't quite compute in practice, because other hands are elevated even more in importance against many opponents. Just so you know, A-5 suited is 27th on the "Main" list and 32nd on the "Many" list.
Can you use the rankings I've just presented to resolve arguments? Sure. Why not?
Question 2: Let's move to the second part of what you said "barges into our brains" when we think of rankings and poker. Are the rankings of poker players accurate?
No.
Well, let me think. Maybe. They're accurate in that they measure what they claim to measure. For example, both Bluff and Card Player magazines publish poker rankings, tracking players' tournament progress through the year. Unfortunately, these and all other rankings fail to reflect who the best players are.
First, it's extremely unlikely that the best players will perform near the top among thousands of competitors in a year. There are too few events and too much luck. But the main problem is that players don't enter the same number of events.
Not compelled
Take me, for instance. I seldom play more than six events a year. Many years I play only one event or none at all. Why? It's because I don't feel compelled to gobble up my life scurrying around the world, entering 300 tournaments each year.
Yet, people judge me by my results. I'm measured by the fact that I've only won a few hundred thousand dollars in tournament play, but not on the fact that I have a really good "batting average" for the relatively few events I've entered. I'm not alone.
So, what's the solution? It's a simple one. Only players who pre-register to be monitored in an event should be included. That way you'd know how many times a player entered an event and failed to make the money. You could get an accurate measurement, and I wouldn't be penalized for not playing.
Question 3: You said there would only be two questions, but I have another one. If players enter tournaments and don't finish in the money, how will you know what positions they finished.
You won't.
But you don't need to. If they make the money, then you know what their finish was, so you can use that to determine an overall average. But when they fall short of the money, they typically just slink away, and nobody knows the exact place of their elimination. It's unrecorded. But that's okay. Then you'd use the mathematical assumption that they finished right in the middle of the non-money players.
So, if there are 600 entrants and 60 places were paid, then we know the identities of only 60 competitors and how they placed. That leaves 540 we don't know about.
In the interest of fairness, any of those 540 who pre-registered to be in the best-player race and be monitored would be assumed to have finished at the average of the non-money field. That's 270.5 away from the lowest-paid winner. Since 60 players made the money, 330.5 would be entered for a non-paid performance. You can get the same result by adding 61 to 600 and dividing by two. It would be averaged in with the times that player finished in the money at 7th, 14th, 28th, or whatever.
The point is, players could no longer try to buy their way into the top of the rankings by playing all the events and sometimes rating high on the list when they're not even covering expenses year after year.
Is mine a perfect solution? No. But it works for me. — MC