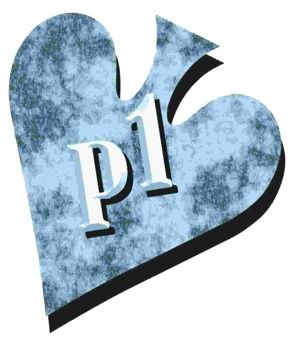 ---
Note: Not at the old Poker1 site. A version of this entry was originally published (2008) in Casino Player.
---
Here are two hold 'em tips.
First tip: If you can see the flop cheaply against many opponents, it's a good idea to pay the price.
Second tip: When the flop helps your hand, you can consider whether or not to continue playing, but if the flop misses your hand, you can simply fold — automatically.
As I said, those are two hold 'em tips. They're quite common ones.
Not my tips
However, they aren't my tips and, if they were, I'd be wrong.
I'm here today to tell you two things: (1) It's often not a good idea to call to see the flop, even if the price seems like a bargain; and (2) You shouldn't routinely fold after seeing the flop — even when you don't improve your hand.
The mistake of calling
Point 1. I've seen experienced players make the mistake of calling in multi-way pots with inferior hands, simply because they thought the odds were in their favor. As an example, you might see someone call an unraised pot with 9-7 of mixed suits in a late position.
This typically happens when four or five players have already entered the pot. The thinking is, they're getting excellent odds to call and then hope the flop helps them. Unfortunately, that hand isn't strong enough, and they're not getting excellent odds.
Let me ask you a question: If everyone agreed to call the big blind and see the flop without raising, what would that mean? It would mean that, after the wagering and before you saw the flop, better-than-average hands would have an advantage. And worse-than-average hands would have a disadvantage.
So, if you knew in advance that your hand was going to be 9-7 offsuit, would you make the deal? Of course not!
Your hand is worse than average. Wait! Actually, it's exactly average, in one sense — and that's why I chose it.
The ranks are average — one above and one below the median rank, which is eight. An eight has six lower ranks: 7, 6, 5, 4, 3, and 2. It also has six higher ranks, 9, 10, jack, queen, king, and ace. So, eight falls right in the middle.
Not average
But even though you can add 9 and 7, divide by 2, and get 8, that 9-7 is definitely not an average hold 'em hand. That's because, although the ranks are average, it's not a pair and it's not suited. Throw those possible hands into the mix and 9-7 of mixed suits moves way down in stature. And when you're in a live game with players actually deciding which hands to play, typical opposing hands are much stronger than they would be at random.
So, repeating, that 9-7 is worse than average. And for that reason, you shouldn't call in a real game, especially since you're not against random hands; you're competing against chosen hands that opponents thought were strong enough to merit a call.
Whenever you're in a pot, someone is getting the best of it. If you hold 9-7 before the flop, it isn't you. So, even if it looks like those pot odds are big enough to take a chance with all those callers, they simply aren't big enough. You should fold and let others discover what the flop has in store. It's not your adventure.
Don't automatically fold
Point 2. The second piece of bad advice states that you should automatically fold if the flop doesn't help you. This comes closer to being true against multiple opponents, but in common situations when just two of you see the flop, the advice is disastrous.
You see, most of the time the flop won't help you. But if you're competing heads-up, you can't afford to fold every time your opponent bets — even though you didn't make a pair.
Remember, most of the time the flop won't help your opponent, either. Quite often, you need to stand your ground and call, especially with big cards that outrank the ones on the board, hoping you either already have the higher hand or that you'll make a pair — or better. If you don't do this, astute opponents will steal far too many pots.
Of course, this doesn't mean you should make such calls at every opportunity. You should make them just frequently enough so that it's unprofitable for opponents to run over you. The bigger your ranks, the better. Also, one high rank with an inside straight draw is usually even better than two high ranks for this defensive call — something that's often overlooked.
Remember
You'll fare much better at hold 'em if you remember that you shouldn't routinely call bargain pots just to see what develops on the flop. You need reasonable cards to do that.
And also keep in mind that when just you and one opponent see the flop, you can't automatically fold high-ranking cards on the next round of betting, just because you didn't pair. — MC