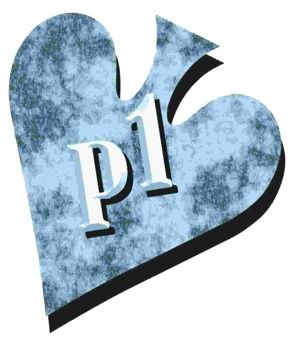 ---
Note: Not at the old Poker1 site. A version of this entry was originally published (2008) in Casino Player.
---
Most strong hold 'em opponents, even world-class ones, raise too frequently before the flop. They may still manage to win in the long run, but they're sacrificing a great deal of extra profit.
This mistake comes from players trying to dominate the game. When you're an aggressive, skillful hold 'em player, it's only natural to want to put pressure on lesser foes by habitually raising. I teach that you should be selective about the hands you play in poker, but when you have an advantage, you often should maximize it by raising. That's the essence of the so-called "tight, but aggressive" style of play that most professionals use. It's the correct style, except…
Overused
Well, before the flop in hold 'em, tight-but-aggressive play is typically overused by serious players. I see the style employed too frequently in everyday games, in tournaments, and on television. Superior players seem to take great pride in attacking.
The problem is, in hold 'em, unlike most other forms of poker, so much of your hand is defined when three cards come all at once on the flop that you usually don't have a big advantage until you see them. Should you ever raise before seeing the flop? Of course! In fact, you should do it quite often, especially in late positions. You just shouldn't do it routinely; and you shouldn't do it nearly as often as many experts recommend.
Remember, if you're in an early position, unless you have a huge starting pair, you can always just call the big blind and not be sacrificing much in the way of profit. And it gets weirder: You can even just call with large pairs, inviting others into the pot and hoping another player will do your raising for you. In fact, you'll often make more money with large pairs this way, frequently reraising when the action gets back to you. Because you're in bad position in an early seat, with most other players acting after you on subsequent betting rounds, you're not situated correctly to terrorize the table. Just calling and seeing what develops on the flop is often superior to raising.
And to answer a related question: In a full-handed game (eight to 10 players), a call with aces under the gun earns more than a raise. But that's another analysis for another day. (And I often raise, anyway, just to maintain a lively image.)
Same money
Actually, an early-position pair of queens or jacks cries out for a raise more than a pair of aces or even kings. That's because it's more beneficial to drive away players with higher cards. With all other hands that you correctly decide to play, it's probably true that you'll make about the same amount of money in early positions, whether you raise or just call. And often you'll fare a bit better overall by just calling. To be clear, medium-high pairs like nines and tens earn a bit more by raising early. So, I often exclude nines through queens from my just-call option and routinely raise. But, even then, just calling isn't a disaster and won't dramatically affect your overall results.
That's why I mix up my early-position play before the flop in hold 'em, frequently choosing to just call. You should, too.
— MC