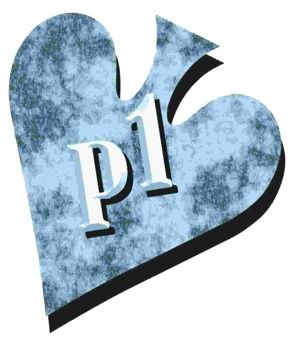 ---
Note: Not at the old Poker1 site. A version of this entry was first published in Poker Player newspaper in 2003.
This is part of a series by Diane McHaffie. She wasn't a poker player when she began writing this series. These entries chronicle the lessons given to her personally by Mike Caro. Included in her remarkable  poker-learning odyssey are additional comments, tips, and observations from Mike Caro.
Diane McHaffie is Director of Operations at Mike Caro University of Poker, Gaming, and Life Strategy. She has traveled the world coordinating events and seminars in the interest of honest poker. You can write her online at diane@caro.com.
---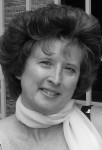 Lessons from MCU
— With bonus content by Mike Caro (pending) —
Lesson 3: Poker's silliest question
I visited the greatest gambling city of the world last week. It was my first trip to Las Vegas and I was totally astounded by the magnificence of the casinos. Never in my wildest imaginings could I have adequately pictured those breathtaking buildings. They pulsed with a life of their own, each one set apart by its unique beauty and its individual décor. This is a city that lives 24 hours a day, never sleeping, allowing you to eat, play, or be entertained anytime of day you wish. You can experience any type of amusement imaginable, and the buffets are endless.
Of course, you all probably know this, but it was my first trip. I'm new to gambling and just learning poker from Mike Caro University.  So, I will be sharing my lessons with you on these pages.
A lesson in Vegas
I attended the World Poker Players Conference, at the Orleans, where Mike emceed, introducing 18 speakers to an audience of more than 300. While I was there, I experienced first hand the fact that winning poker players took their game very seriously.
While we were there, Mike Caro continued to school me in the ways of poker. Yes, just because we were on a business trip, that didn't give me an excuse to skip class. The trip was a learning experience in gambling and poker, in a variety of ways.
Mike spoke to me about an incident that occurred about 25 years ago, when he was up about $30,000 almost immediately upon entering a game. Then just as suddenly, he was losing $15,000. I asked him why he hadn't quit while he was ahead. I couldn't understand being ahead that much money and not leaving the table right then. I soon realized what a foolish question that was. In fact, it might be poker's silliest question.
Of course, the question isn't usually asked until after you lose your winnings. If you were winning you might say stop — you could lose, or wait you might win more, so go for it. But, you can't see ahead at that point, so you can't be sure you're making the right choice. I assume the question, "Why didn't you quit?" is extremely irritating to gamblers, once they're up a considerable amount and then come down.
Nobody would have asked
Remember, if you're ahead $300 and then lose $150, someone might ask why you didn't quit at $300. You could probably ask yourself that same question. We can't do things on the "what if" basis, especially with poker. We can't see ahead to the future to make those monumental decisions. Life just isn't like that. We live one day at a time, hopefully to the fullest, making sure each day counts, each decision is a well thought out one. You would do the same with poker. Each decision must count, because it is very valuable to you, in one form or another. If you play your best all the time, making good decisions, you shouldn't have to stop and ask yourself, "what if?"
So, I'm going to prove how silly the "Why didn't you quit?" question really is. Mike pointed out to me that if he had continued from $30,000 to $150,000, nobody would have asked him why he didn't quit at $30,000. Whenever you win a lot of money, people don't ask you why you didn't quit sooner; they only ask you after you've lost. You never know when a good time to quit is. You might have won more, if you had continued, instead of quitting when you did.
When you're playing poker, and you're up a good amount, and continue to play, only to see your winnings diminished, don't let anyone beat you up with that common question: Why didn't you quit? — DM