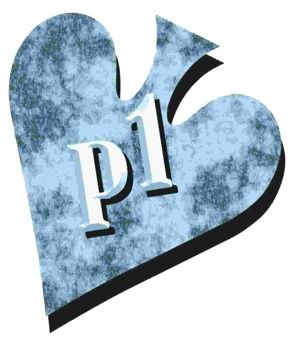 ---
Note: Not at the old Poker1 site. A version of this entry was first published (2011) in Poker Player newspaper.
---
Let's prepare for 2011 by talking about how the word "rock" applies to poker. A rock can be defined as a conservative player who is extremely disciplined and enters few pots. That's the topic for today's self-interview, as we search for the inner rock in all of us.
Question 1: Can a rock make money at poker?
Of course. In fact, it's the only possible way for many players to win.
Playing super tight poker seems way too simple to succeed, so it's only natural for most poker players to be adventurous. And inevitably it's the adventure that destroys them. Anytime you're in a typical poker game, facing average opponents, you can count on one thing: Players will be entering more pots than they should.
Because of that, they're squandering money by playing hands that lose. The quickest way to capitalize on this mistake is to be a rock. Play only superior hands.
That's not the most profitable style of poker, and most of my teachings are about growing beyond mere rockiness and exploring all manner of sophisticated tactics, tells, and psychological warfare. You could describe my own personal style of play as lively. But that's because I know what to do and when to do it.
Most players don't know which tactics to use when. They haven't learned how to balance. So, when they stray from a super-tight strategy, they stumble. When they try to mix up their decisions, mimicking the play they see sophisticated opponents using, they destroy their bankrolls, simply because they don't know when, why, and how to be creative.
So the answer is to fall back on the most basic winning strategy of all. Be a rock!
Question 2: If it's that easy, why aren't you a rock?
Actually, I began my poker career as a rock. I believed that tight was right. I won. And although I didn't win as much money as I would have if I'd understood all the finesses I do today, my victories were more consistent.
That turns out to be an advantage of being a rock. Because you take fewer chances, your bankroll won't fluctuate as much. As a result, you don't need as much money to safely play in games of the same size.
Question 3: When are you good enough to abandon your rock strategy?
Never. You should always keep your core rock strategy to fall back on for safety. Often, when things aren't going well, I become a rock – even today.
It's important to understand that when you're losing, opponents are inspired and play better against you. They're not intimidated, so they take maximum advantage of their hands, betting for full value. When this happens, you should use your rock strategy and wait for the cards to help you to establish a dominant image. Only then should you venture beyond your inner rock.
Question 4: But don't you have to play more hands in low-limit games?
Actually, in raked casino games, you should play fewer hands at low limits. It's natural to assume the opposite, because there are so many players competing in average pots. But the rake – which is disproportionally large in low limits, when weighed against the size of the bets – means that many hands that would be profitable in a home game cannot be played.
In general, the looser your opponents are, the more hands you can play at a profit. You need to always be more selective than they are, but if they're barging into pots with terrible hands, you don't need to wait for your very best hands to have an advantage. But while that's true, you still need to reduce your selections in low-limit rake games. So, a rock strategy usually works best.
Question 5: Won't opponents bluff you, if they see that you're a rock?
Sure they will. That's why part of being a successful rock is realizing that you're a target. Remember that although you often should be a rock when entering pots, you shouldn't fear the combat once you're involved.
One secret to being a successful rock is that you should call frequently. Don't be a wimpy rock. Be a heavy rock – hard to push around. That means calling often once you're in a hand. Opponents will test you – and you'll be bluffed regularly.
Question 6: Anything else?
Well, beware of your emotions, because rocks can become pebbles. That happens when they get frustrated because they wait and wait for big hands and then lose with them. They suddenly feel, "What's the use?" and start playing poorly. A rock should never act like a pebble. A pebble used to be a rock, remember. Millions of years of erosion diminished its stature. Don't accelerate that erosion.
The frustration sometimes stems from seeing opponents who are far behind in chips get even by playing poor hands. Being a rock means you'll have fewer opportunities to recover, so if you're losing large for the night, you need to be content with just hoping to make a little back.
And, finally, be aware that some of the so-called poker superstars you see playing recklessly on TV are putting on a show. Their results seem genius when the strange tactics work, but they've abandoned their inner rock.
Eventually, they won't win. Keep watching. You'll see. Someone will always be in the spotlight, the magician of the moment. But it probably won't be the same someone next time. Eventually, rocks crush pebbles.
The big secret – once you've mastered poker – is to be a rock with flair, but not for the sake of flair. Your core should always be rocky. Your image should not. — MC