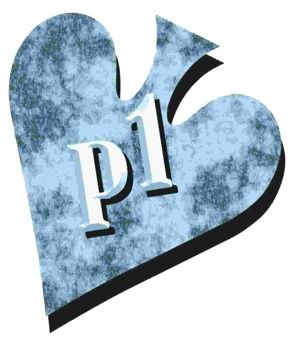 ---
Note: Not at the old Poker1 site. A version of this entry was originally published (2008) in Casino Player.
---
Among the most cherished abilities hyped by experienced poker players is called "putting your opponent on a hand." This means you use deductive skills to rule out certain holdings based on your opponents actions.
What remains are hands that the opponent could logically play. Sometimes, there's only a single hand that fits the scenario, and when that happens, you're putting an opponent on a specific hand.
But putting opponents on hands with confidence is a sure path to poker insanity. Opponents don't play poker like chess. Your poker foes are emotional creatures and should be treated as such, assuming your objective is to make profit.
The quiz
A poker expert I admire once gave me this impromptu jacks-or-better draw-poker quiz. "What should you do in this situation?" he began, then provided the details of the action.
You're in the dealer position. A pair of jacks or better is required to open the pot. You hold a pair of aces and everyone folds to you. You open for the fixed $50 limit. All six players to act next fold, but the player to your right calls and draws one card. You draw three and make four aces.
You check, trying to trap the opponent. He obviously drew one card to a straight or flush, because being in the second-to-last position, he wouldn't have risked checking and seeing the pot go unopened with two pair or three of a kind. Okay, that makes sense.
Bluffing?
He bets and you figure either he connected or he's bluffing. Obviously, you raise with your four aces. Now your opponent reraises. What should you do?
I knew I was supposed to say "fold," thus impressing the expert with my keen powers of logic. But I said, "I'd call almost every time."
"That's wrong!" the expert chirped. "Your opponent knows that you know he's drawing for a straight or flush. So when you raised, he knows you drew three to a pair and now can beat a straight or flush. But he reraised! That can only mean one thing — he made a straight flush. You must fold."
Logic examined
So, what was wrong with the expert's logic. Nothing. Only his judgment was suspect.
You see poker opponents, even experienced ones, fall off the logic tracks quite regularly. When you try to put them on the hand they "should" have, you frequently cost yourself money.
In this case, I'd call. It's because the chance that an opponent got caught up in the excitement of the action and raised once too often or that he simply didn't think it through clearly or that he was trying a desperate reraise bluff combine to overwhelm the chances of him making a straight flush.
And even if he were more likely to hold a straight flush than any other type of hand, the pot is still many times as big as the size of the raise. So if I call in every such instance, I only need to win once in a while to earn a profit.
Next level
Plus, even if you agree with the logic and give your opponent credit for thinking it through correctly, he could very well take it to the next level and figure you might fold to his reraise, just because you'll assume he has a straight flush. So, if you think your opponent is astute enough to figure it through to one level, why isn't he capable of figuring it through to the next and bluffing?
All around you at poker, opponents are winning pots with hands they "can't possibly have," if you look at it logically. In hold 'em it's a mistake to think an opponent couldn't possibly hold 7-5 to make a straight, because he wouldn't play it from that early position. He would.
Even experienced players barge into pots with unexpected hands. Just look at the showdowns and you'll quickly see what I mean. With skillful players, weird hands are infrequent, but not impossible. With average and weak players, weird hands are common.
So a key mistake in poker is to put your opponents on specific hands. You must play as if some hands are more likely, but all hands are possible. — MC