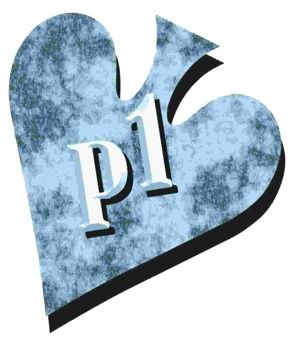 ---
Note: Not at the old Poker1 site. A version of this entry was originally published (2008) in Casino Player.
---
If you want to play poker at a world-class level, you've got to understand borderline decisions. Those are the choices you make when it isn't clear whether you should fold or call, call or raise, bet or check.
Most decisions you or your opponent face are borderline. Decisions where the right tactic is obvious constitute only a small percentage of your choices in poker. If you're playing hold 'em and you are first to act, holding a rare pair of aces, you know you're going to play.
But should you act deceptively by just calling the big blind and hope to lure more opponents in — or should you raise? It's a borderline decision between calling and raising.
Aces
A pair of aces averages more profit when played against three or four opponents than against just a single opponent, so often you want to make it comfortable for others to enter your pot. But if you always just call with your biggest hands, astute opponents will find you predictable and be suspicious when you don't raise from an early seat.
On the other hand, although you risk losing more often by just calling, the analytical evidence is undeniable — you'll usually average a bigger profit by playing against more opponents. So, why should you ever raise, if that's true?
In addition to not wanting to seem transparent by always setting a just-call trap, raising usually results in a bigger pot against fewer opponents. You want to play against more opponents, but you also want to compete for more money. It's a balancing act. Generally, I'll just call if many loose and timid opponents are waiting to act behind me. I want to invite them into the pot. Otherwise, I'll raise. Overall, I raise about twice as often as I call.
Three choices
So, you can see that even with your biggest hands, decisions can be borderline. Decisions can not only be borderline with two options, they can be borderline with three options.
Let's say you hold K♦ 9♣ in the dealer position (on the button) after everyone else has folded. If I walked up behind you and saw you fold this hand, I wouldn't be able to criticize your decision. Folding would often be proper. And if you called, I wouldn't be able to criticize your decision, either, because that could sometimes be your best choice. And if you raised, I wouldn't object, because that's a pretty routine decision. This is a triple-option decision in poker.
You could randomize, sometimes folding, sometimes calling, and sometimes raising. But there's a better way. Here's what I do with that hand. Realizing that, with my king-9, my long-range profit is about zero, meaning over the years it will neither win or lose much, I make this decision in accordance with the tendencies of the players in the blinds.
If those players fold too often, raising is always the right choice. Let's say it's a limit hold 'em game with $100 and $200 blinds. Even if I'm only likely to win those blinds without a fight 20 percent of the time, that makes my decision obvious.
Raise
I want to raise, because when both opponents fold, I'll win $300 immediately. Couple that with the almost 80 percent of the time that I'll be called and still be competitive after seeing the flop, and my best profit move is to raise. Only rarely will I face a double reraise and have to fold. Keep in mind that when you're on the button, you'll always be last to act on future rounds of betting, and that's a serious advantage.
I'd just call if the opponents are loose, unaggressive, and almost always defend their blinds. In that case, I want to see the flop cheaply. The big bonus of taking the blinds immediately isn't likely, so I have less motive to raise with my borderline hand.
And if the players in the blinds are sophisticated and aggressive, I'll usually fold, choosing not to enter the pot in a situation where savvy foes are likely to take maximum advantage when they have me beat.
The point is that the majority of your decisions will be borderline with two and sometimes three options. But rather than mixing up your choices at whim, you should make decisions in accordance with the nature of your opponents. — MC