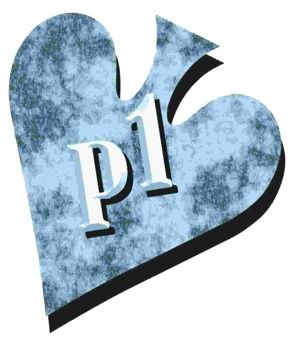 ---
Note: Not at the old Poker1 site. A version of this entry was first published (2010) in Poker Player newspaper.
---
If a stable, predictable personal history is important to you, don't choose poker as a profession. I'm in the mood to reflect on a couple of my life adventures.
Admittedly, my life fascinates me more than you. So, if this isn't your cup of tea, well, I'll see you next time and have a nice day. Here's today's self-interview.
Question 1: Can you remember the first time you took poker seriously?
Well, I can remember the first time I didn't take poker seriously. It was also my first realization that poker was serious stuff.
I was 10, maybe 11, years old. My parents put me on a Greyhound bus. This was a summer vacation, and I was destined to join my Aunt Beebee and Uncle Bob in Austin, Texas.
It was a long trip from Denver for a kid on his own. An adventure. My parents provided me with $10 – $5 each way to spend on food, candy, pinball, or whatever I decided. I arrived in Austin with about $6 remaining.
A few days into the visit, Uncle Bob held a 25-cent limit poker game. I watched, fascinated. I unsuccessfully pleaded to play, and finally begged. Eventually, I was given a seat. I quickly lost my $6.
No money
A week later, when Uncle Bob and Aunt Beebee drove me to the bus depot for my return home, I repeatedly reminded them that I had no money for food or candy.
Uncle Bob said, "Yeah. You lost that at poker."
I assumed he was emphasizing a point that he wanted me to ponder. Surely, he would hand me some cash before I boarded the bus, perhaps with an added lecture. Well, there was no admonishment and no cash. The trip home was miserable. And I was hungry.
It was a poker lesson I'll never forget. I treated poker with more respect thereafter.
Question 2: You've been friends with Doyle Brunson for years. Can you tell us about your Lake Tahoe adventure?
In 1978, after the publication of Doyle Brunson's Super/System (for which I wrote the draw poker and statistics sections), Doyle phoned me.
He'd been talked into hiring a large staff, leasing an office suite, and purchasing state-of-the-art typesetting equipment – just to produce that one book. Now he was almost half a million dollars deep into this business venture and nothing much was happening.
The book was out. Normally, people just write their books and find a publisher. Doyle's B & G Publishing company seemed to me to be a bizarre solution to producing one book – even if it were acknowledged as the bible of poker.
So, says Doyle, "Mike I've been thinking. I have all these people and equipment and a lot of office space. Do you think we should put out another book?" Great ideas like this don't come every day from gamblers, but Doyle, after all, did have a master's degree in business administration.
Baldwin
We decided to have me write Bobby Baldwin's biography, since he was an expert featured in Doyle's Super/System and had just won the World Series of Poker main event. Each day we'd meet in Doyle's office for a few minutes until one of us grew frustrated and said, "Let's go play poker." Weeks went by with no progress on the book.
Finally, Doyle decides we need to get as far away from poker as possible. We go to Lake Tahoe, rent a small fishing boat (the only thing we could find available) and putt-putt far from shore. Here Doyle decides he's going to strip down to his underwear and dive into the lake.
It's springtime in northern Nevada, and Doyle – who in that year weighed over 300 pounds – tests the water with his fingertips, deciding it's plenty warm. We plead with him not to do this, but he jumps.
There's a huge splash and an inhuman roar as Doyle hits the water. The sun has warmed the top inch, but below that, the lake is icy cold. Bobby is screaming for Doyle not to try to reboard the boat, reasoning in a panicked voice, "Doyle, you'll flip the boat over. You'll drown us all."
Somehow, Doyle manages to get back inside. We return to the dock without one word of Bobby's book having been created. That adventure taught me that there's something about poker players and business that don't mix.
Question 3: Did anything embarrassing ever happen to you?
Sure. In the 1980s, I hosted a poker event in Redding, California. A special feature was a heads-up lowball match, pitting me against the winner of the tournament. Well, George Hardie won it.
I had met Hardie at a seminar I'd given in Las Vegas a year earlier. This was before the days that there were any supersized poker casinos. He introduced himself and explained that he was going to build the biggest, most luxurious poker club the world had ever known. It would have over 100 tables, two restaurants, an auditorium, a lavish bar and lounge, and a lot more.
I figured he was just another wannabe visionary with impractical ideas. So, I just shook his hand, said, "That sounds great, George," and walked away.
Trophy
A year or so later, the Bicycle Club opened – just as grand as he had promised. But, in between, he played me heads up in Redding for a special "I beat Mike Caro" trophy. He won, drawing two cards to make a 6-4-3-2-A, the second-best possible lowball hand, beating my pat 6-5-3-2-A – the third best possible. Maybe I should have drawn a card.
The humiliation didn't end there. In the main lobby of the Bicycle Club, he displayed the "I beat Mike Caro" trophy behind glass. About a year after opening, I'm filming a poker video on premises, costarring with Dan Haggerty, known for his portrayal of "Grizzly Adams" on the TV series.
Hardie proudly leads Haggerty to the trophy. Two of my opponents, who had been winning against me lately, walk up and ask, "How come we didn't get an 'I beat Mike Caro' trophy?"
Question 4: Any other humiliations you'd like to share?
Well, there was the time I presented the first World Poker Finals at Foxwoods and had to play a short promotional heads-up game against comedian David Brenner. There were two United States Marines standing behind us, and their job was to escort me into the surrounding forest in winter if I lost the match.
I lost. I was supposed to be banished to the woods overnight. Actually, I slunk back to my hotel, but don't say anything. The photos that subsequently appeared of me being led by Marines to the forest, unable to beat a comedian at poker, didn't help my book sales at the time.
Mike Sexton, Hall of Fame poker player and announcer for the World Poker tour, reported that he attended Brenner's show in Vegas years later. The comedian proudly mentioned his poker victory and wondered, "Whatever happened to that guy?"
Poker adventures and poker memories can be exhilarating and fun to remember. Unfortunately, that isn't happening with me right now.
No witnesses
My biggest personal poker humiliation was one without a witness. It haunts me still. I've been losing and losing for a week. I'm leaving the Bicycle Club having booked yet another loss, wondering when, if ever, my skills will be rewarded. Slouching, alone, and sad, I stop off in the men's room in preparation for my sullen drive home.
Someone had ripped out a magazine page and placed it at the bottom of a urinal. This was apparently done to prevent splash backs. I know, that's too much information, but I want to share the adventure.
Anyway, I look down and discover that the page is my poker column. The symbolism hits me hard. After all that bad luck at poker, I can't even escape the men's room with dignity. I'm peeing on my own picture! — MC