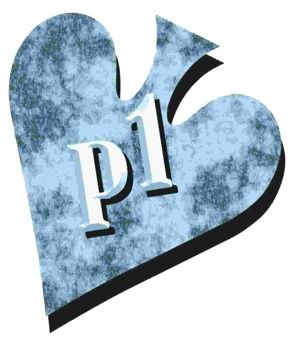 ---
Note: Not at the old Poker1 site. A version of this entry was originally published (2010) in Bluff magazine.
---
I've decided to produce a video for Poker1.com, my personal web site where I share my visions and my life. It might be the least popular video in the history of poker. You'll be bored and you'll hate every second that you sit watching.
This is the part where I should strongly recommend that you watch it, anyway, right? But I won't, because you can't. It doesn't exist yet. Instead, I'll just tell you about it. It's going to be the first of a series of poker lessons. Because it's titled "Lesson #1," it's certain that I'll lose a big portion of my potential audience right away. They won't return to watch the next lesson. And that's fine with me.
Promises, promises
It begins with me welcoming you to the series. I explain that we'll cover all aspects of poker. You'll learn when to bet, when to check, when to fold. You'll discover how to read tells and how to manipulate opponents. There will be powerful poker concepts, odds, and quick tips. You'll understand how to build a bankroll, the power of position, how to play the blinds, and everything else you need to win. But the most important thing I can ever teach you is this – lesson one.
And then the camera focuses on the table right in front of you. You see someone's fingers. Actually, they're my fingers, but who cares? They're just lying there, doing nothing. Eventually, a card slides our way, face down. Soon, it's followed by another. The fingers bend the cards slightly, but you can't quite grasp their identities. We can speculate that the game is hold 'em. Those cards are then placed flat on the felt. We wait. After twenty seconds, the fingers grip the cards and fling them out of the video. Gone. Folded.
Now we see just the felt and the fingers. Nothing more. Time passes. Finally, another card arrives, soon followed by a second. This time we can barely see the identities of these two cards when the fingers bend them: 10♠ 7♥. Again we wait until eventually the cards are folded.
This process repeats, on and on, through three more hands. Finally something happens!
What? Well, an insert fades onto the screen at bottom right. It's green, but you can't tell what it is yet. Eventually it comes into focus. It's a close-up of grass. Nothing seems to be happening there. But wait! You get it! You're watching grass grow, even though it's impossible to tell. A tiny gust of wind proves this isn't a still photo. Yes, the grass is growing, but it would take days to prove it visually.
Muffled talk
More cards are dealt. There is a delay. You hear muffled poker talk that you can't quite discern – perhaps words like "raise," and "call." The cards you see, though, are simply thrown away. After a while, there appear two more cards. Same result – fold.
Finally, luck changes. The fingers squeeze A♠ J♠ into plain view. After all those terrible cards, a few of which you could see and most of which you couldn't, here's a hand worth playing! More time passes. Apparently, we're waiting for the action to make its way around the table and land here. There are muffled poker-playing voices. What are they saying? It sounds like "call," followed by "raise," but you can't be sure.
Suddenly you're looking at the green felt atop the table again. The two cards are gone, flung yonder, folded. The fingers have been pulled back from the bottom of the screen to rest who knows where? Perhaps the action dictated that ace-jack suited had been unprofitable. So, we wait.
Meanwhile, another window has opened at the top right of the screen. It's a clear sky with a single fluffy cloud. It's not an especially artistic photo, but it sure beats looking at the empty tabletop. We're apparently still waiting for another hand, so let's focus on the cloud. After 20 seconds of intense scrutiny, we notice that it's moving very slowly. So, that's not a photo – it's a video! Meanwhile, the grass hasn't seemed to grow at all. It might take forever to notice any change there.
Four more hold 'em starting hands arrive over the next three minutes. They, too, are folded, and the fingers retract and leave our view. Just when we think nothing's going to happen, a third window pops up in the upper left corner.
Paint
What's this? It looks all white – maybe a piece of blank paper. No, wait! There's a paint brush. A quick stroke of fresh gray paint appears, and then then the brush is gone.
You can see a shimmering in the paint. It's clearly wet. Suddenly you get it. You're watching paint dry.
More hands come and go, none played. The grass looks always the same, except for an occasional wind gust that briefly moves the blades a bit. The cloud creeps leftward, you think, but it's hard to be certain. Maybe the paint is losing a bit of glimmer as it dries. And the table's felt on the main screen just fills space, doing nothing.
This is when I reappear and say this:
You've just played seven minutes and 48 seconds of poker. If you're still here, you might have the right temperament to win. If you can't stand the boredom, poker isn't going to be the right game for you.
This has been your first poker lesson. Never forget it, because it could be the most important one you'll ever learn. — MC