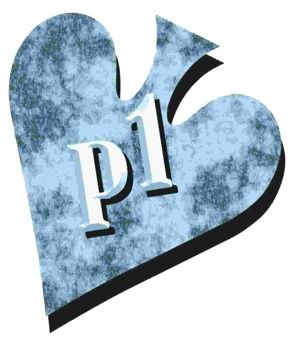 ---
Note: Not at the old Poker1 site. A version of this entry was originally published (2010) in Bluff magazine.
---
I'm not a perfect person, but I try to live an ethical life. And that life is an open book, one that I examine and share with you at my Poker1.com web site.
That's the way I want it – to be laughed at or loved, ridiculed or respected. It's your choice, and it doesn't matter to me. I treat every life, even my own, as just part of a bigger spectacle.
Sometimes I don't feel as if I'm participating in my own adventures; I'm only observing them.
Not cool
Anyway, I know that sharing my thoughts about poker ethics won't seem cool to many readers. In today's culture, cool often means cheating or stealing and getting away with it.
Movies trick us into rooting for criminals and reward us with Hollywood endings in which the thieves escape to Mexico with the girl and the loot. Scrupulously honest characters are portrayed as out of touch, as uncool, as objects of scorn, as punch lines for jokes, and as outcasts who don't get it. Well, here I am uncool and not getting it.
I especially don't get it when it involves poker. I don't just teach poker tactics and tells. I teach ethics. And that can be a dangerous thing to do if you want to stay popular. Oh, well, let's get started.
Here are the ingredients of my personal code of poker ethics:
Poker's fundamental flaw

I always approach poker integrity with the understanding that poker itself has a fundamental flaw. The problem is that there's only one winner of a pot (except in high-low split games and when best hands tie). Because of this, there's a tacit understanding that each participant must play in his or her own self interest.

I enter a game realizing that anyone could team up with others and unethically take advantage of the flaw. So, there's a sacred, unstated promise all honest players make when sitting in a poker game: We will make every decision based on individual profit.

No action can ever be made to benefit opponents. If I ignored this promise, honest opponents would probably never know, so I'd be taking advantage of their pledge to me by breaking my own pledge to them. To me, that's the lowest form of dishonesty. Without honoring those mutual, unstated pledges, poker simply doesn't work. Everyone is vulnerable to anyone else who breaks the pledge. That's the flaw.

Boiled and eaten

When someone robs a convenience store, you know who the bad person is. He's the guy with the gun. As wrong as that is, in my mind it's not as sinister as a poker partnership. The robber and the convenience store haven't exchanged solemn promises. With poker partnerships, the thieves usually go unnoticed and nobody knows anything was stolen.

Lives can be ruined when unethical players break their promises and directly target the honesty of others who are being fair to them. What's worse than that? That's why I have long-ago stated that poker cheaters should be boiled and eaten. If you think I'm not serious: You boil; I'll eat.

Best hand

Some players consider that playing best-hand poker (where partners signal each other and only the strongest hand is played) as a gray area of ethics that isn't quite cheating. They're wrong.

Playing best hands is a simple and serious form of cheating, and the method will usually destroy ethical players. You should never consider joining such partnerships, and if asked to participate, I believe you should report the players immediately.

Tattling may seem uncool, but you have an obligation to other players to keep the game honest. As uncomfortable as it may seem to do this, poker can't be protected without your help.

Soft-play friends

Strangely, many players think they should give friends a break. But when you soft play friends at the table, others get hurt in the crossfire.

Aggressive opponents, who are playing honestly, especially suffer. That's because they mistake what's happening through secret alliances as tactical traits exhibited by the group of friends. This causes those honest players to make poor decisions for the wrong reasons on future hands.

Much worse, soft playing often means that honest players get less value when they hold strong hands, because some opponents have decided not to participate in order to make it easy on their buddies. Also, honest players may call trying to catch a bluff, not realizing that the opponent would never have bet a weak hand, due to a secret understanding with a participating friend.

Soft playing friends is cheating. If you want to be generous, win the money through honest play first. Then you can give it away to your friends later.

Obligation of pros and other players

Look, we've made great advances. Poker has crawled out of the dank corners of taverns and dimly lit two-table cardrooms. We've survived the era when scammers roamed and ruled. Now poker is in the spotlight, but it won't stay there unless professionals and other honest players protect our game.

It's no longer enough to look the other way and just refuse to participate. We need to let unethical players know, in blunt terms, that we don't tolerate any form of cheating, including partnerships big or small. It's our game and we will defend it.

The consequences of tolerating unethical poker are too great; the stakes are too high. Tell them that exactly. If that doesn't work, it's time to start boiling the water.
In life and in poker, each person needs to define a personal code of ethics. Some things are clearly right; some wrong. Beyond that, you must fashion your own standards to fill the gaps.
Make sure your poker guidelines reflect the fact that you must always play in your own best interest – and never to the advantage of a group. Also, your guidelines must dictate that you won't use anything clandestine that isn't available to everyone or isn't within the spirit of poker. Beyond that, your code of ethics is up to you and mine is up to me.
Help protect poker. It's our game; it belongs to us; and we have too much invested in its future to let its reputation be tarnished. — MC