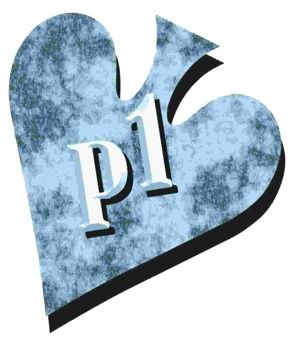 ---
Note: Not at the old Poker1 site. A version of this entry was first published (2008) in Poker Player newspaper.
---
Let's talk politics. Stop whimpering — this is actually about poker.
You'll see what I mean shortly. In today's self-interview, which — in keeping with this series — is one where I get to ask and answer my own questions, we deal with John McCain's choice of a running mate. It's Sarah Palin, governor of Alaska.
When I first created this entry as a column in Poker Player newspaper, the choice had just been announced. So, I didn't know how well Palin would be received as of the day of publication. But this entry deals with using position to obtain the biggest advantage — in life and in poker. If McCain hadn't chosen Palin, I had been planning for today's word to be "Position." This is that same entry with a new lead-in and a slightly different focus.
Each column in this series is independent of all others, so you can read just one, several, or all — in any order. We left off with question 94, and now we resume…
Question 95: You often talk about how poker seating position can apply in real life. Can you explain that?
Position often matters in everyday endeavors. In order to enjoy a positional advantage in a real-life competition, you need to expect that you and an opponent will both have an equal opportunity to act or to present a case. And you need the opponent to go first.
If you and Fred are vying for a promotion and will both be queried at a meeting about your ideas for a project, it's usually better to let Fred go first. That way, if Fred says something brilliant, you can just say, "Obviously, Fred is on the right track by proposing ABC, but I think this will work better if XYZ."
Sometimes, going last can backfire, just as it sometimes does in poker. In poker, if you suspect that you and your opponent are both weak and you hold jack-high at the river, your opponent might bet eight-high and you'll fold the better hand. And your opponent might check-raise. Those are the compensations afforded to going first, but overall they don't come close to overcoming the advantage you have by acting last.
An exception exists when real-life opponents are very bad under pressure. Then you can sometimes do better by going first and setting a standard that is uncomfortably high for your opponent. But that's rare. Usually, try to act last.
Question 96: So, we can't wait to hear how McCain's selection of Palin relates to position. What's that about?
Barack Obama found himself in a bad position because this year the Democratic convention came before the Republican convention. Whomever he recommended to be his vice-presidential running mate would be known to Republican John McCain beforehand. That meant that McCain could respond by choosing a running mate who was ideally suited to answer Obama's choice.
And that's what he did. When Obama chose Joe Biden as a running mate, shutting the door on the possibility of Hillary Clinton, that made the Republican response clear — a credible woman. I think McCain played his hand well by choosing Sarah Palin, although who knows how the cards will play out from here.
He might win or lose the pot by that decision, but it was clearly a percentage play, based on the fact that Obama had to go first and did not choose a woman. You can argue about whether McCain choose the right woman. He could have chosen a more politically established one, but his decision to choose some woman was correct, in accordance with his positional advantage — being able to act last.
Question 97: How might the correct decision have been different if the Republicans had chosen a VP candidate first — and how would that apply to poker?
If the Republicans had gone first, they would have afforded the Democrats the opportunity to choose a vice-presidential response ideally suited to the moment.
Question 98: Could the democrats have made a better first-to-act decision, taking into consideration how Republicans might respond — and relate that to poker?
Yes, I think the Democrats made a mistake. By not choosing Hillary Clinton or another qualified woman in a year where that has become a major issue, they invited exactly the response they got from the Republicans.
They could have shut that door and made a correct decision much harder for the Republicans. If, for example, the Democrats had chosen Clinton, they wouldn't have been "raised" by the Republican's choice of a woman. In fact, Palin would then have become a terrible choice for McCain, because she would seem too much "me, too" and would likely compare unfavorably to Clinton in stature and experience.
The Republicans would not have been given their positional opportunity. So, I think the Democrats should have anticipated the response and acted to minimize the Republican's positional advantage.
Question 99: What's the most important thing can you do at poker to enhance your positional advantage and your profit?
Try to sit to the left of opponents who are very loose, so you usually act after they do. Since I advocate that you should usually play a selective-but-aggressive game, you want loose players to act first. That way, you can raise them after they've committed to the pot, rather than raising first and chasing them away. An additional advantage to doing this is that you will often scare off serious players to your left and be isolated with just the loose, weak foes who afford the most profit.
There are other seating considerations, such as trying to sit to the left of knowledgeable-and-aggressive opponents, so they don't interfere with your control of the game by frequently barging into your pots. So, you want to act after both loose-timid and smart-aggressive foes. And making the right choice of seats can involve compromises.
But the main path to profit is simply to let the loosest players act first.
Question 100: What are some key things to remember regarding poker position?
Remember that most of the money you win comes from your right; most of the money will lose goes to your left. Such is the power of acting last in poker — and often in life.
Make friends with players to your left, so they will be psychologically less motivated to maximize their positional advantage. Attack players to your right. There is less they can do to strike back, because they aren't sitting in the correct seats to make retaliation possible. Of course, if they change seats from your right to your left, you should quickly act to declare a truce by buying them coffee, engaging them in friendly banter, or sharing jokes.
Win big
Always think about which seat would be the most profitable when you sit down in a poker game. If you have a choice, choose the one that affords your greatest opportunity to win big. As opponents leave the game, change to more advantageous seats if you can.
I even offer to exchange seats with opponents in superior seats. I'll say something like, "We're both running bad. Why don't we change seats and see if we both get luckier."
My goal has nothing to do with luck or superstition. Sometimes I'll end up in a more profitable position. Although it's not always possible to change chairs or to choose your initial one in a poker game or a tournament, just being aware of who's seated most profitably can help you make better decisions. — MC