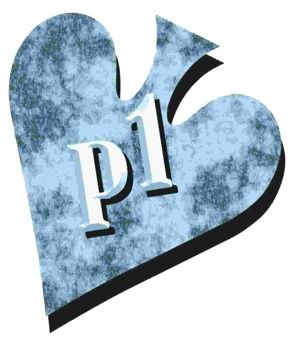 ---
Note: Not at the old Poker1 site. A version of this entry was first published (2008) in Poker Player newspaper.
---
There you are. I've been looking all over the place for you.
We need to talk about today's word: Attitude. That's because, if you're anything like most of the students I've taught in years past, this aspect of poker seems pretty insignificant. But it isn't. And, as a result of that faulty perspective, profit suffers and bankrolls frequently vanish.
This is a continuation of a series of columns in which I'm allowed to both ask and answer the questions. Each column stands alone and doesn't require any familiarity with previous ones. Then why do I number the questions consecutively, continuing from where we left off last time? I don't know, I just do. Consider that an unnumbered bonus question and answer.
We left off with question 84. In case you feel psychologically damaged by having to start with a large-numbered question, here's a mathematical trick I learned from someone on TV. I can't remember who — maybe it was Paris Hilton. Anyway, just subtract 84 from the question number and you'll be starting over. Neat trick, huh? Here we go…
Question 85: Is it bad attitude that causes us not to play our best poker all the time?
Bad attitude isn't the cause; it's the result. The cause is bad planning.
When we first sit down in a poker game, we're determined to play our best. But opponents can irritate us. Dealers can infuriate us. Bad beats can happen.
And sometimes we begin to respond emotionally, playing too many hands, calling too many bets, making irrational bluffs, or wagering the wrong amounts at the wrong times.
Unhappy things
That's usually because we didn't plan for the obvious. When you leave home and head for the poker table, remind yourself that unhappy things will always happen — sometimes minor, sometimes major. You need to decide that you'll stick to your best game, no matter what.
And the way to do that is to divide yourself in two. Pretend you're two different people:
You're the boss who stays home after giving the commands; and you're also the obedient employee who goes off and does that job. You'll continue to get paid if you act as the boss has instructed; otherwise, you'll be fired and go broke.
When you use that psychological trick, you have no choice but to play profitably, because you can't modify your instructions until you return home and talk to your boss. And guess what? In the long run, you really will get paid if you follow the boss' orders; and if you don't, you won't.
Question 86: How should you react when a dealer costs you the pot?
Dealers don't cost you pots or win you pots. Events are just events; dealers are just dealers. And a dealer malfunction is simply an event that might have worked in your favor, instead of against you. That's the right attitude.
True, a good dealer will distribute cards efficiently and you'll get to play more hands per hour. Beyond that, it doesn't really matter much whether the dealer makes mistakes. Consider it to be just another added shuffle that changes the cards.
Question 87: How do you handle not getting your fair share of cards?
I handle it by not caring.
Focusing on whether the cards are being equally distributed in fair shares will drive you crazy. It's a tough, time-consuming job trying to keep track. And you really can't do anything about it, anyway.
So let your opponents be frustrated by unfavorable card distribution. You? Just concentrate on making great decisions.
Question 88: Does it hurt to tell opponents that you're unlucky?
Yes.
Complaining about your merciless misfortune is just an attempt to extract empathy from opponents. Here's a tip: Opponent's aren't empathetic.
Instead of making them feel sorry for you, you're merely pointing out that you're vulnerable. They're likely to think, "Hey, there's someone unluckier than I am — someone I can beat!"
Result
And as a result of their renewed confidence, they'll play better against you. Complaining costs money.
Here's another psychological trick I teach: Cheer for your opponents. It does wonders for your attitude.
You won't negatively affect the cards you're dealt, so there's no penalty. If you lose a pot, you're on the winning side. And if you win a pot, you get a consolation prize — the money!
Question 89: Should I be content to accept a reasonable win and quit, rather than risk losing for the night?
Usually, doing so is bad policy.
This behavior stems from the notion that you need to go home winning. That's the wrong attitude.
If you're a superior player in a profitable game, think of it as an opportunity to make more money by remaining. You get paid by the hour in poker.
You'll have ups and downs, and you could easily lose your profit and leave losing. But if you cash out now, you might forfeit a lot of extra money. Over time, assuming you're motivated and not tired, the more hours you play against weaker opponents, the richer you'll be next year.
Question 90: Will pretending to be lucky help me win?
Well, pretending to be lucky won't change the cards. But it will have an influence on your opponents.
What many opponents fear most is your good luck. If they believe you're lucky, they feel intimidated and make poorer decisions. So help their perception along: Pretend to be lucky, even when fate has been disappointing you.
All of today's questions and answers demonstrate that your attitude really does matter in poker. Bring an even temperament to the table. Be willing to accept either good or bad cards equally and simply focus on making the right choices.
In the long run, if you have enough skill, you'll win. In the short term, why waste your time worrying about luck? You can spend that same mental energy more wisely by focusing on poker strategy. — MC