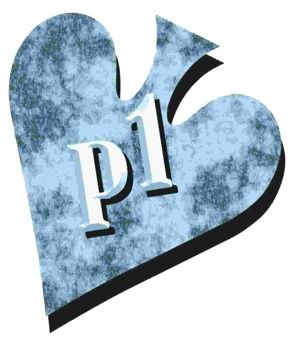 ---
Note: Not at the old Poker1 site. A version of this entry was first published (2009) in Poker Player newspaper.
---
I don't like to talk much about patience, because I tend to fidget when I'm bored. Nevertheless, patience can be important in poker, just as Uncle George probably told you.
And today's self-interview deals with that, possibly in ways you're not expecting. Here's the first question…
Question 1: Is patience the most important discipline needed to win at poker?
Absolutely not. In fact, you might not need to be patient to win at poker.
Patience can conceivably be important, true, but theoretically it also might be unnecessary. I don't believe in sit-and-wait poker, except in unusual situations for which that turns out to be the best tactic. What I believe in is making something happen. I believe that money flows your way when you advertise and make yourself noticed.
You've got to be the force to be reckoned with at your table. And you've got to build that image even when you're being dealt meaningless cards, even when you're folding hand after hand.
Question 2: But if you're folding hand after hand, you're being patient, right?
Not necessarily. You might be just plain irritated, having no patience at all. I think what Uncle George meant is that you can't yield to your feelings of impatience and end up playing hands you know aren't profitable. You've got to wait.
Fine. But you can wait patiently or impatiently and you're still going to end up playing only money-making hands.
So, I guess we're talking about terminology. If the word patience means waiting, then you often need patience to win at poker. But if it means feeling okay about waiting, then you don't need patience, because whether you feel good or bad about the wait won't affect your profit if you play poker correctly.
If you're impatient by nature, you're probably thinking, "Easier said than done." You're right. Many players let their boredom influence their hand selection and they find themselves playing cards that lose money. They become losers, even though they have enough knowledge and skill to win.
Question 3: Is there a solution?
You bet. You've got to occupy your mind with things that help you win. Observe the players around you as they interact with their opponents. Look for trends; look for tells.
Take mental notes or even write stuff on paper. Count the number of players in the pot. Keep your mind busy. Observe. You're making money when you do that; you're preparing for confrontations to follow.
Think of it as training for the football game on Saturday. You'll have preparation sessions beforehand. But in poker, those training sessions don't need to be scheduled one-after-another before the game; they can come during the game. Remember, you're always preparing for the next hand.
Question 4: Besides observation, is there any other way to use your idle time at the poker table?
Yes. You need to continually build your image.
Often this means being part of the game even when you're not playing hands. As an example, never forget that you need to make friends with players on your left, so that they'll be less likely to maximize their positional advantage against you.
And if you're in a drought and haven't played for a long time, try saying something like, "I haven't played in 12 hands. That's probably a record for me, but it goes to show that what everyone says isn't true. I really can play tight sometimes."
Unscramble
Okay, let's unscramble that babble.
You've actually pointed out that you haven't played any hands. You'd think that would work against you, since you want to build a loose image that invites weak calls and earns extra money.
But you've said something else. You've asserted that "what everyone says isn't true." You seem to be arguing that you can sometimes play sensibly, but you've instilled doubt in opponents, because "everyone else" believes differently.
Assertion
You've actually made yourself seem loose by arguing that you can play tight, despite what others say. Nobody challenges the assertion that others say you're loose – even though you might have completely made it up. That's because you're arguing against what they say, not directly making a point of asserting that they say it. It's a subtle mind-manipulation trick that works every time.
The psychological value of this kind of statement is much superior to: "I usually play really loose. Ask my wife."
Okay, I guess I've wandered off the topic again. My answer is that you can use time between played hands not only to observe, but to prepare an image that will earn more money for you when good cards eventually come.
Question 5: So what's the secret to winning at poker if you're impatient?
The secret is to recognize that the dealing of the cards isn't the only thing going on. You have fascinating and profitable events to observe. You have an image to build. These things occupy your mind and – unfortunately – will be interrupted when you absolutely must take time out to play a hand.
Sound ridiculous? Maybe. But it's the truth, and once you understand it and play poker with that attitude, you'll never destroy your bankroll through lack of patience. — MC
Next self-interview: Mike Caro poker word is Prevent