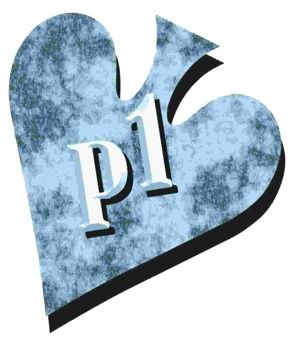 Entry #15 (2010-09-02)
I'm sad beyond the very limits of sadness. Last night several poker players and onlookers publically accused me of cheating. In a minute, I'll examine the hand that caused this.
I've spent the past 40 years fighting for poker ethics. I won't tolerate cheating of any kind. That's why one of my most-quoted blurbs is, "Poker cheaters should be boiled and eaten." Now, let me explain what happened.
What I'm about to describe is a hand I lost. You can say I played it poorly, I don't care. Maybe I did, but plays like this are occasionally sprinkled into my game plan. Sometimes they win and look brilliant and sometimes (like this time) they fail completely.
Playing small
Last night, I'm playing in an online tournament. The buy-in is $25, plus a $2.50 entry fee. Why am I playing that small?
We'll it's a promotional tournament at Doyle's Room. And I enjoy poker, no matter what the stakes.
Because of my long friendship with the legendary poker world champion Doyle Brunson, Doyle's Room is the only online poker site that I currently endorse.
Bounty
So on Wednesday nights, I'm usually a bounty in this weekly tournament, along with at least two other celebrity players and occasional movie stars. Anyone who knocks out a bounty gets $1,000. Knock out two and you win $10,000. Three nets $50,000.
Nobody has ever claimed the $50,000 prize. But $10,000 has been won three or four times – with me personally accounting for the enhanced payoff by being the second bounty claimed twice (including once just two weeks ago).
Of course, these bounty prizes don't cost me anything personally. Doyle's Room pays them. I'm just there to giggle and enjoy the events.
Surge
DR management likes it – or so they tell me – when someone wins $10,000. This usually results in a surge of sign-ups. Okay, I've set the stage. I'm playing for stakes that don't much matter to me, for purely promotional reasons. Got it so far?
Fine. But you need to know that I play these events seriously. I make the best decisions I can, just as if I were playing for much larger stakes. Over the past few years, I guess you could call me "King of the Bounties," being the last one remaining more than half the time and reaching the final table numerous times, including a second-place finish. In other words, I don't just throw my money away. Opponents get to see my best effort.
Last night I finished 137th out of 314 players, exiting with a daring call that failed. Here's the anatomy of the hand and why it turned out to be important.
Hand Anatomy
The blinds are $100 and $200. I'm in a late-middle position holding 4♦ 4♥ – sixth seat in a 10-handed game, to be precise, counting the small blind as seat #1. Three players fold — in seats #3, #4, and #5. That means it's up to me and there are four players remaining to act afterward, including the two blinds.
Most often I will fold this hand in a tournament, but I decide to call, hoping to see the flop cheaply.
Important note: A player immediately to my left in seat #7 folds. That's "Thuh***" (sorry for the spelling with asterisks, but that's how the DR hand-history log records it). Why is that important? Because "Thuh***" had already won a bounty and was eligible for $10,000 if he eliminated me, in addition. He had a huge stack, probably triple my own. So now "Thuh***" is a spectator, hoping I don't get eliminated.
My starting stack for the hand is about $5,900, average for that semi-late stage of the tournament. Players start with $2,500 in chips for their $25 buy-in, each tournament dollar thus representing a penny in real-word value. Are you following me so far? It's about to get interesting.
The flop
Now "whbo***" in seat #8 also calls the big blind. Seats #9 and #10 (the small blind) fold. The big blind decides not to exercise the special option to raise on his own if nobody else does. So, we see the flop, with three of us competing.
Flop is 5♥ 6♥ 8♠. (Remember, I hold 4♦ 4♥.)
The player in the big blind, "Inna***," checks. I bet the size of the pot, $700. So, "whbo***" calls and "Inna***" folds. Now we're heads up with a $2,100 pot.
The turn
The turn card is 3♥.
Board is now 5♥ 6♥ 8♠ 3♥.
This leaves me with my pair of fours and an open-end straight flush draw, with no large ranking, threatening cards showing. Certainly, you can argue for a bet here, and that's the most likely thing I would have done in this situation. But, instead, I decide on an alternative tactic and check.
If I bet, I'm more likely to build a pot and more likely to face elimination. And keep in mind that I need to make a straight, a straight flush, or three fours to feel strong enough to attack on the river. An ordinary flush will leave me vulnerable, because "whbo***" might hold a higher-ranking heart. So, if I had bet, I would have been perfectly happy to see my opponent fold in response.
So, anyway, this time, I check. That's when "whbo***" bets $1,050 – exactly half the pot size. I'm getting 3-to-1 on this call and decide to do it. Players often take shots at me in these bounty tournaments, and I've learned that it's profitable to call more often than I might otherwise.
Besides, there's absolutely nothing wrong with this call. Even if the opponent isn't totally bluffing, he might be leveraging high cards, hoping I'll surrender.
The river
The pot is now $4,200 and the river card is 9♠.
So, the final board is 5♥ 6♥ 8♠ 3♥ 9♠, with me holding 4♦ 4♥.
I check again. This time "whbo***," who has a much larger stack than I do, moves all-in. It will cost me my remaining $4,168 to call – just slightly less than the size of the pot when "whbo***" bet. Now I'll be getting a little better than 2-to-1. Normally, I would fold. But not always.
The way the action unfolded, there seemed to be a chance "whbo***" was trying to steal this one. In fact, much of my success in this bounty event can be attributed to making daring calls like this. When they succeed, I get chatted up with "Great call," and "That's why they call him the Mad Genius!"
Speculate
If you want me to speculate, I'd say there was a 30 percent chance I would have made the call and a 70 percent chance I would have folded. This time, I called.
It wasn't close! That's because "whbo***" held 9♣ 7♥ and had flopped a perfect straight! He had then made an excellent play by just calling my $700 bet on the flop, trying to trap me – and succeeding. He also made an excellent half-pot bet on the turn, when he added a straight-flush draw (from his perspective only, since I held the 4♥ he needed). He won the $1,000 bounty by knocking me out of the tournament.
Now it's time for you to think back on what I told you earlier. Remember "Thuh***," who had folded after I called the big blind for $200 ($20 in real money)? He had already eliminated one bounty and stood eligible for a $10,000 payday by claiming a second bounty.
In retrospect, he probably saved himself money by folding, because – unless he raised – "whbo***" probably still would have played in quest of the $1,000 prize and still flopped a straight. Maybe if "Thuh***" had raised, he could have had me heads-up, but then he likely would have lost to my pair of fours, anyway. He might have had another shot at me later, though.
Can't criticize
I can't criticize anyone's play on this hand. "Thuh***" made a decision to fold based on the unknown-to-us quality of his hand. That could have been the right decision. And "whbo***" decided to play 9-7 offsuit, because it gave him (or her) a shot at the $1,000 bounty. Again, I can't fault that choice.
And my hand? Well, you can analyze it to death and I'm perfectly content if you don't like the way I played it. But I've explained my thought process. If you could create a thousand identical situations, usually, I would have played it differently. But sometimes – as an alternative – I would have played it exactly that same way.
I'm not here to tell you I played it right or played it wrong. This isn't a poker lesson. This is about what happened after I got eliminated on that hand.
Chat about cheating
The call failed miserably this time, and instead of receiving statements of congratulations and admiration for victory, the chat – after I left the table in 137th place – became something that wounded me deep, deep to my core.
There was chat about cheating. Some of the comments were:
"this hand by mike_caro is bs"
"he is a pro and he shove with that?"
"4s what a great hand?"
"this will be exposed on all the forum"
"rigged"
"need an investigation"
"wtf"
"the only person not complaining is whbonney" (full screen name of bounty winner appeared in chat, but not in the hand histories)
"i probably wouldn't be complaining, either, but I still find it extremely odd"
"Julius [DR host]… you tell me that hand was not suspicious"
"julius pleads the 5th im sure"
"its one thing to dump chips another to completely to be blatant about it"
"bs"
"i mean that's basically a slap in the face to anyone playing"
"that is why nobody will ever win 50K… they figure by giving out 10K once by chance already cut into their profits too much"
"Julius, you still there? You got a lot to answer"
"bs"
"rigged"
"Julius, your honest opinion please:do you think mike caro makes that call there if not in this tourney? ever?"
"you tell me that was not suspicious"
"we will let the public be the judge"
"look for it in all the forum"
"almost the same as UB cheating scandal"
Decisions
The quotes above were copied and sent to me by my director of operations, Diane McHaffie, after I left the table. There were a few less-hostile comments, too. Neither the $1,000 winner or "Thuh***," who had a chance at winning $10,000, commented at all.
The people who wrote those comments are my friends, whether they know it or not. I love them, even if it's unrequited love, because they're expressing a concern for the integrity of poker. It's something we share. And even though their perception of one hand is different from mine, they're still part of my poker family.
In poker, you make your decisions and you live with the results. But sometimes there is danger in making a daring call. It can have consequences beyond the expected. — MC