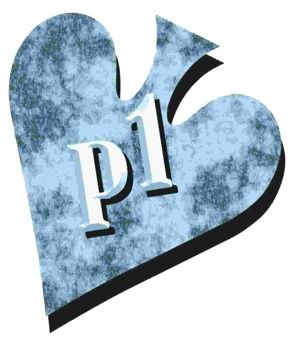 ---
Note: Not at the old Poker1 site. A version of this entry was originally published (2009) in Bluff magazine.
---
Twenty-five years later, the words still echo in my brain. Sammy was one of my earliest students, if you could call him that.
I didn't really have students back then, just an occasional wannabe professional who shadowed me from table to table and begged for advice. Sammy was about my age, but less mature. When I say less mature, you might wonder how that was possible, since I didn't act in a particularly mature manner myself, in those days.
Everything was a giggle to me. Life was a big giggle. Money was another giggle. Romance was a constant giggle spiced with heartbreak.
Quest
Bankrolls zoomed up and collapsed without any disciplined guidance from me. Girlfriends came by night, pledging lifelong devotion, and left by morning. In my quest for attention, I sometimes said things to people that were inappropriate for the situations.
But I never said anything quite so stupid as the words that blurted from Sammy's mouth as he sat across the table from me. "I'm going to call you," he proudly announced to a weak, regular player. "Every time you bluff, you stop humming!" And he called as promised. And he won.
So, since we're visiting the great mistakes in poker tells today, let's categorize this type of blunder as pride.
Mistake #1 — Showing pride in tells
Listen. Tells are dangerous things.
And I'm not talking about how your own tells can cost you. Basically, you can forget about that fear, because most weak players aren't going to zone in correctly on your tells, anyway. In fact, I recommend that you voluntarily risk exhibiting tells by acting in ways designed to manipulate opponents.
But let's leave that discussion for another day. Tells are dangerous because most players who study them end up losing money through misuse.
One way to misuse tells is to show pride in your mastery. The secret is to act as if you never see anything. Don't let opponents know you're scrutinizing them. You might even speak disdainfully of tells. Blurt something like, "Tells are overrated. I just count my chips. That's the only tell I care about."
Ego boost
Whatever you do, don't declare what an opponent did wrong and then act on the tell. That's what Sammy did. He gained a momentary ego boost by announcing how smart he was. But he paid a large price, because his opponent kept humming the next time he bluffed. And that cost me, too. Scratch Sammy from my list of teacher's pets.
By the way, the humming tell fits into a group of mannerisms that apply to bluffers. Whether they're chatting, tapping their fingers, or whistling, the action is apt to disappear as soon as they bluff and are faced with a possible call. It's a natural self-preservation reaction — trying to become invisible so as not to invite the call. Sammy wasted a great tell on a single shot.
If you have skill at reading opponents, you must disguise it. Never show pride in it; never brag.
Mistake #2 — Finding phantom tells
It's easy to invent tells that aren't really there. Novice students of tells tend to convince themselves that opponents' mannerisms mean something. Often they don't. You've got to approach tells objectively. Solid tells are rare.
You might only see one or two really compelling tells an hour. There will be other tells, sure. But they'll typically be weaker and more dubious.
During most hands, expect to see no reliable tells. You've got to live with that fact. One of the biggest mistakes you can make is to be governed by phantom tells and make decisions in accordance with them. You'd be better off ignoring tells altogether than to imagine ones that validate decisions you're stubbornly leaning toward making.
Look for real tells — especially ones that are contrary to your preconceptions. And that brings us to…
Mistake #3 — Ignoring the folding tells
Players sit at a poker table hoping to play hands, and they have a bias toward calling. They don't drive miles to a casino or even log-in online hoping to fold. They want action. It's only natural. There is profit buried in this obvious truth.
Your opponents' biggest flaw is that they play too many hands and call too often. They surrender to the urge to see action, rather than make decisions objectively. In fact, most of your profit comes from opponents who play hands they shouldn't and call weakly. Fine. But, you too are apt to be a victim of this same urge.
When it comes to tells, you're apt to overestimate the value of ones that invite you to call and ignore ones that suggest you should fold. If you use tells in that manner, you're making a great mistake. That mistake is so common and so serious that if you can't shake the habit, you'll probably make more money by just ignoring tells altogether.
Mistake #4 — Reacting too soon
When you spot a tell, don't act on it immediately. Pretend to ponder. I'm not asking you to slow down your game by wasting 15 seconds of everyone's time as a drama queen. Just hesitate for a few seconds and then call or fold reluctantly, in accordance with the tell.
You'll accomplish a lot by doing this. Your opponent will be less likely to link the mannerism that defines the tell to your decision. That means the opponent won't be apt to fix the tell, and you can reuse it again and again in the future.
The method you should use is to seem to be oblivious of the tell, hesitate, then act as if uncertain. By the way, this behavior differs from what I recommend otherwise. If you're uncertain, act confidently — call and fold crisply and decisively. This helps you maintain a commanding image.
But when you spot a dead-certain tell, the value of disguising your accomplishment overwhelms the value of image enhancement. Reacting too soon to a powerful tell is a mistake.
Mistake #5 — Overvaluing tells
The biggest mistake is overvaluing tells when making a decision. Don't read me wrong. The value of tells is huge. But few tells are 100 percent accurate. They're key indicators that should add weight to your evaluation.
A tell should be weighed no differently than any other factor leading to your decision. Did the opponent raise before the flop? Is there a possible flush? Does this opponent tend to slow play hands? What is the size of the pot relative to the amount of your call? These are all things to be given either positive or negative value when deciding what to do.
Now you add the tell. The stronger it is, the more weight you give it. But if you're pretty certain you should fold before factoring in the tell, then a weak indication that an opponent might be bluffing isn't enough to change your decision. It makes your fold less certain, but not enough to call.
Usually tells only provide clues; they don't dictate your decision. — MC