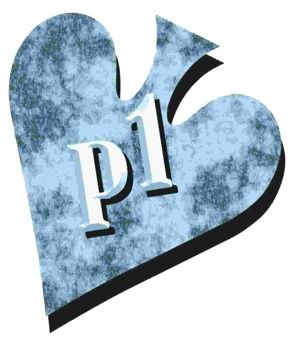 Entry #14 (2010-08-28)
Let's bring you up to date on the status of Poker1 development.
I've made a decision. Previously, we've targeted our "grand opening" announcement for September 1, 2010. Only three days remain until then. That date was only preliminary, as I explained before. It was subject to being pushed back, and that's what has happened.
The new target: October 21, 2010.
Please remember that Poker1 will remain open to you during development and testing. There are already about 800 lectures, lessons, tips, videos, and other entries here. And although much functionality remains to be plugged in, you already have quick and easy access to that content. So, I'd feel honored if you continued to visit and watch Poker1 grow.
You'll notice a change to the "Poker1 messages" box on the right sidebar, reflecting this decision. You can always check there for important development announcements and other selected news.
Reasons for the change
I'm always candid with you about this site. I've become a hermit in the Ozarks and this is the only place I have to fully share my life and my research. I've even made our internal development notes public. You can link to them from the home page and follow our progress. (See "Change log" and "To do.")
This new Poker1 is a product of necessity. My previous Poker1.com was a well-trafficked site until five or six years ago when changes were made to the code by the people assigned to administer it.
That made it impossible for me to do my own updates or development, largely because it was based on a commercial content management system (Absolute News Manager) that no longer functioned correctly.
This time, I'm doing everything myself and not enlisting outsiders. There's not a chance  — at least right now — that I'll allow anyone to mess with Poker1. Been there, done that.
Controlled personally
All the design, special programming, content, and everything else is controlled personally by me with the help of my director of operations, Diane McHaffie, who often assists with uploads.
It became clear that all the tasks scheduled (see previous blog posts) before opening couldn't be completed by September 1. As it now stands, we're very likely to meet the October 21 deadline, but some of the items in the submenus above won't be implemented at launch. Those will be demoted to announcements on the corresponding main tab's "about" link, describing what's coming in the near future.
By launch, we expect to have the Brain Trust (PREDICTION tab), the forum (TALK tab), and the store (SHOP tab) all functioning. The MCU tab will be somewhat reduced in scope, but open and functional.
The ZONE 2 tab will likewise be reduced in scope, with enhancements coming after launch. More video, Doyle Brunson entries, Diane McHaffie "Lessons from MCU" entries, poker odds, and more will be active by launch.
I think this new target opening date is realistic. Thanks for visiting Poker1 early. — MC