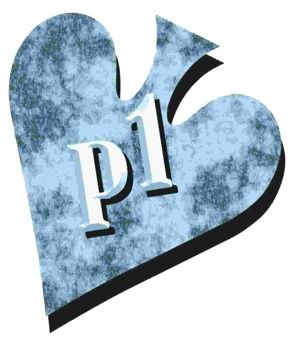 ---
Note: Not at the old Poker1 site. A version of this entry was first published (2009) in Poker Player newspaper.
---
Here is another column in this series of self-interviews. But that isn't why "series" is today's word. Today, the interview centers on the 2009 World Series of Poker. That series.
About one hour from now, I'll be heading for the main event. The first-day action is actually four days long, since there are too many players to be accommodated in a single sitting, even at the Rio in Las Vegas, with its massive tournament areas. There will be four starting day divisions, which began yesterday, July 3 with over 1,100 players competing.
I'm kind of in a rush, so if someone will ask some quick questions, I'll begin to babble…
Question 1: Are you impressed with the turnout at the 2009 WSOP?
I'm amazed. Many of the events set records for number of entrants. And, despite the very poor economy, 4,000 or more players will invest $10,000 each for a shot at the 2009 championship bracelet. It boggles the Mad Genius' mind.
Question 2: How come you're playing, anyway? Aren't you the one who avoids poker tournaments?
You're right: I'm not motivated to play in many tournaments. That's because of the proportional payoff system where first place only gets a fraction of the winnings, after gathering all the chips, second place a smaller fraction and so on down the line.
I hate that because first place gets penalized and – as a result – poker is played upside down. In the pursuit of profit, you must sacrifice all the daring, long-range money-making finesse plays that you could use to establish superiority in a non-tournament game.
In other words, you sacrifice skill and play to survive. But I'm playing anyway, because, well, it's the World Series of Poker and any grievances I have about tournaments in general are petty in comparison to stature of the WSOP in particular.
Besides, the WSOP offered some shoot-out and heads-up events that are structured just the way I like them to be.
Question 3: You sometimes word your advice about surviving in a proportional payoff tournament in a strange way. It's something about not wanting to win. What is it exactly?
You've got that wrong. Not wanting to win has nothing to do with it. Sometimes I just like to state the truth in shocking terms, and so I love saying that the correct strategy for a proportional payoff poker tournament is to avoid taking first place.
It's completely correct, as strange as it sounds. That doesn't mean you don't want to win. It just means you want to back into a victory, while sacrificing your best opportunities to win first place by playing to survive. If you take fourth place, as an example, you're rewarded, because you've lost all your chips and still have won money. Survival is key.
Question 4: Any rules at the Series that annoy you?
Yes, but it's not the fault of the WSOP. All major tournaments have adopted this same new rule and it's driving me crazy – or crazier, whatever.
It actually came up in an event I played this year at the Series. I was heads-up, giggling and mumbling about the cards showing on the board, attempting to get a read on my opponent, who had bet on the previous round and again now. There was something like A-4-Q-K-10 showing at the river and I had a pair of queens. I was saying, "Wouldn't you be concerned about the jack if you actually had a big pair?" As I'm speaking these words, I'm gauging my opponent's reaction.
The dealer then informed me that you can't speculate aloud about a hand. I didn't know that. I knew there was an absurd rule stating that you can't tell the truth about your hand – meaning if I say "All I can tell you for sure is that I don't have a pair of aces," then I must have a pair of aces or I'm in violation of the rule.
I think not being able to speculate about a hand heads-up is even worse, and certainly not good for either the soul of poker or televised play-by-play drama. Humor me. Change these rules, please. By the way, I called and won the pot.
I believe there's a place on this planet for a game where you have flushes, full houses, and pairs, but can't speculate aloud about your hands. That's perfectly okay with me. But please don't call it poker, because that name is already taken.
Question 5: Will you survive day one?
Probably. Sorry, I've got to leave now. — MC
---

Follow-up notes to 2009 World Series of Poker self-interview

Actually, the attendance for the 2009 World Series of Poker main event, predicted as "4,000 or more" in the answer to question #1, was 6,494.

Joe Cada won the first-place bracelet and $8,546,435.

Mike Caro did, in fact, survive day one (question #5), but was eliminated the next day. Despite that, he was featured in an in-depth profile on ESPN, which covered the event.

---
Next self-interview: Mike Caro poker word is Yes