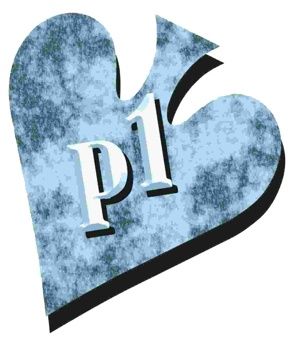 Entry #24 (2011-10-03)
Final decision time (scroll down to see colors)…
Shades of blue? (new, final alternative)
Gold/tan with blue? (1st alternative tested)
Green with blue? (2nd alternative tested)
Original gray scale? (earliest P1 theme)
Please comment below.
See Poker1 "quiet color" test (Caro blog)
and Poker1 alternative two-tone test 
to catch up on what's happening so far.
NOTE: There is currently a NEW poll on the right sidebar that you can visit to choose your colors. (The results of the previous poll that didn't include this blue-shades option are below.)

You can also vote or view results right here:

[poll id="5″]

After you've made a choice,
you will only see the results
and won't be able to vote again.
Note:
During polling, surrounding colors will change periodically.
You can see all four choices under consideration below.
Which one?
We will open with one of these four choices. Please let me know which you prefer by leaving a comment below or by voting in the poll on the right sidebar. Thanks! — MC
Results of previous poll (without lastest blue-tone choice included):

Tan and blue 34

green and blue 33

gray scale 14

Additionally, over 100 opinions were provided on Facebook, by e-mail (use poker1@caro.com), and in comments below various Poker1 entries.
---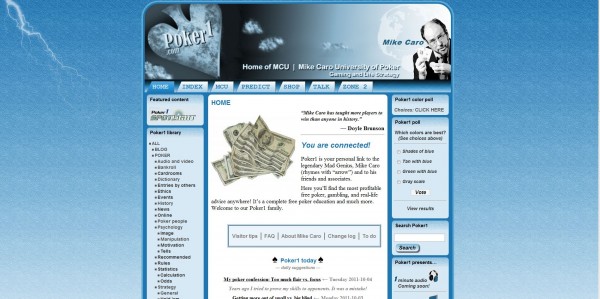 ---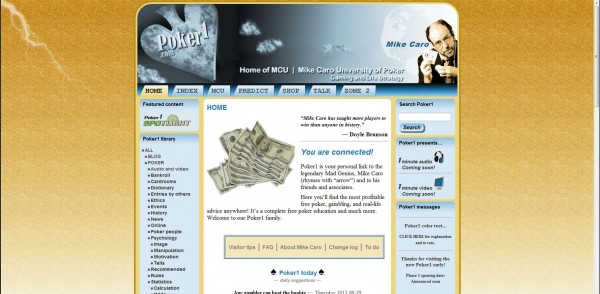 ---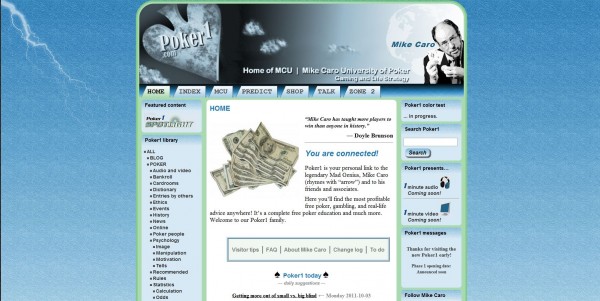 ---